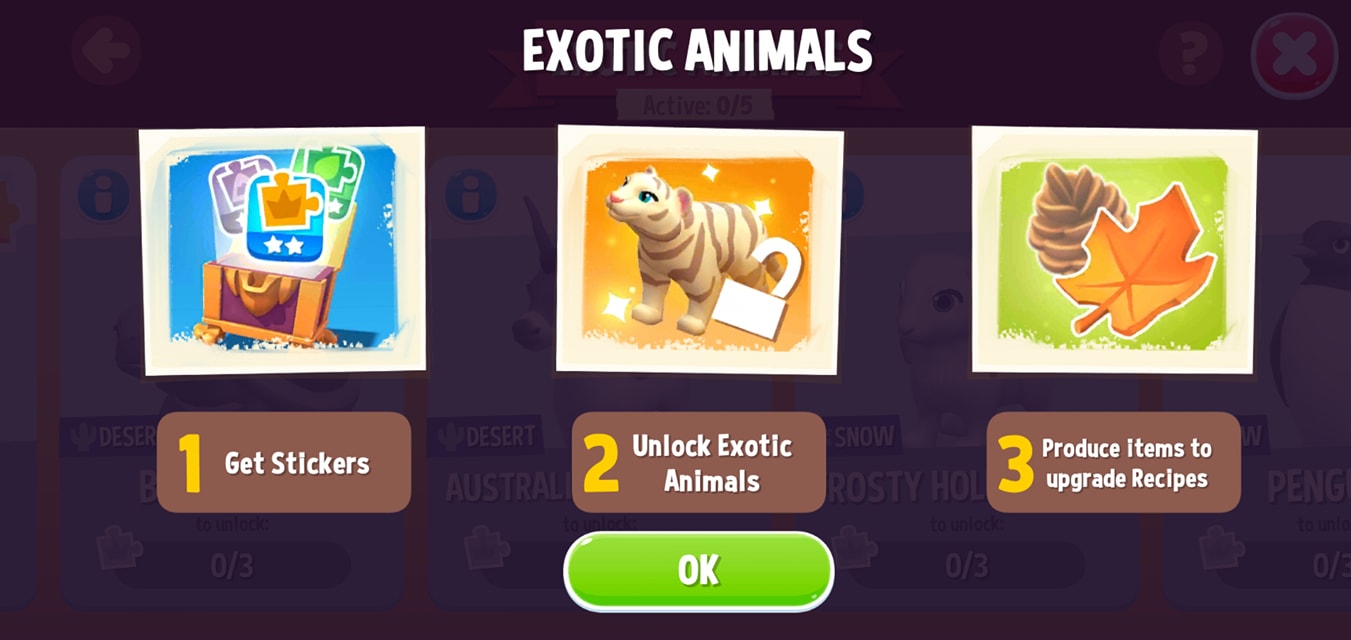 News
Post last updated on 1 May 2021
This guide is outdated and the info is not applicable anymore. If you want to get your first Exotic Animal follow this guide. If you already have Exotic Animals, and want more, just but them from Merchant using Exotic Tickets.
How to get Exotic Animals in Farmville 3 - Animal?
The most popular question at the moment. The answer is surprisingly short. Only 1 way! You have to collect Exotic Animals stickers by doing Boat Delivery! To get the stickers you have to at least reach the Tier 2 chest. Remember to do your calculations before loading your items into the crates as you won't be able yo unload it!!
In order to get better Boat Delivery points, you need to upgrade your recipe. How to upgrade your recipe? Stay tune, more tips coming!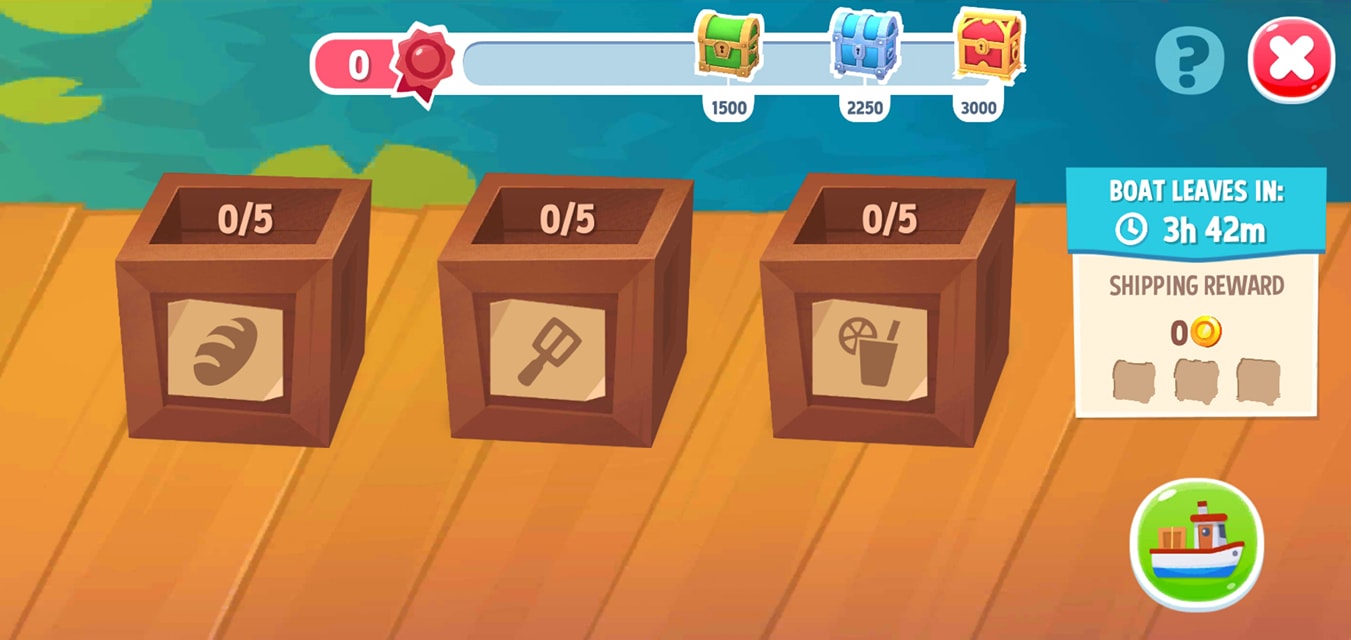 Boat delivery requirements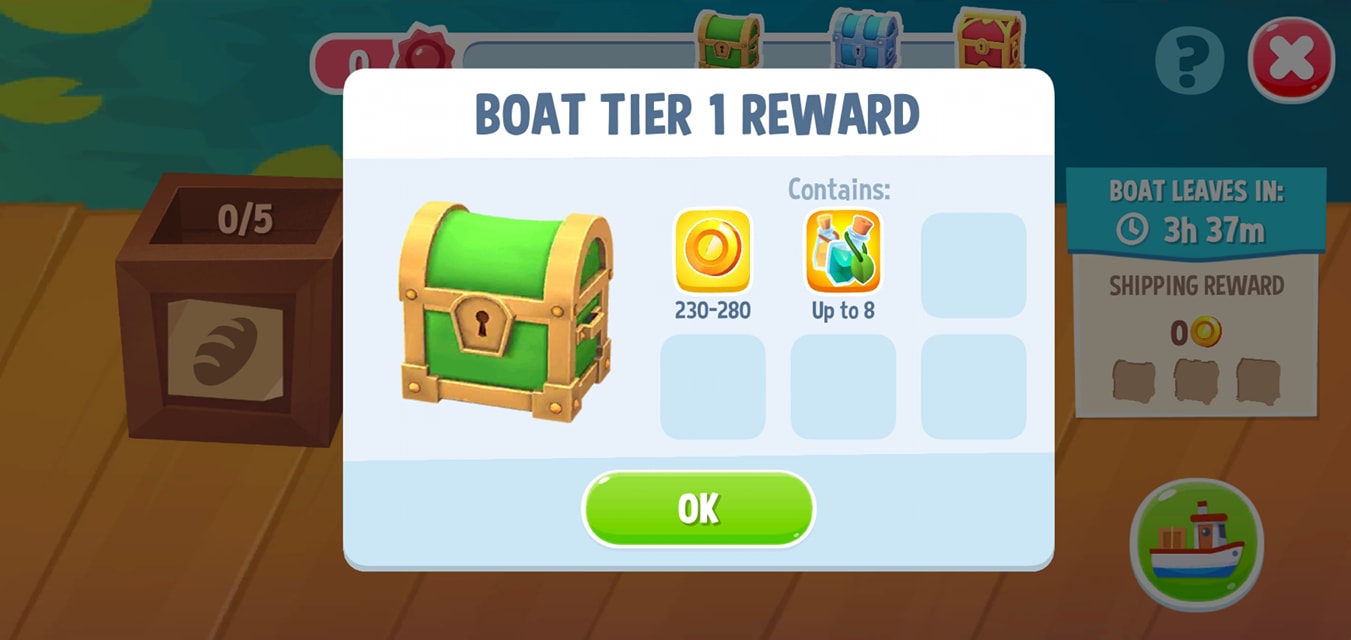 Tier 1 rewards. Notice there is no Exotic Animals Sticker in Tier 1!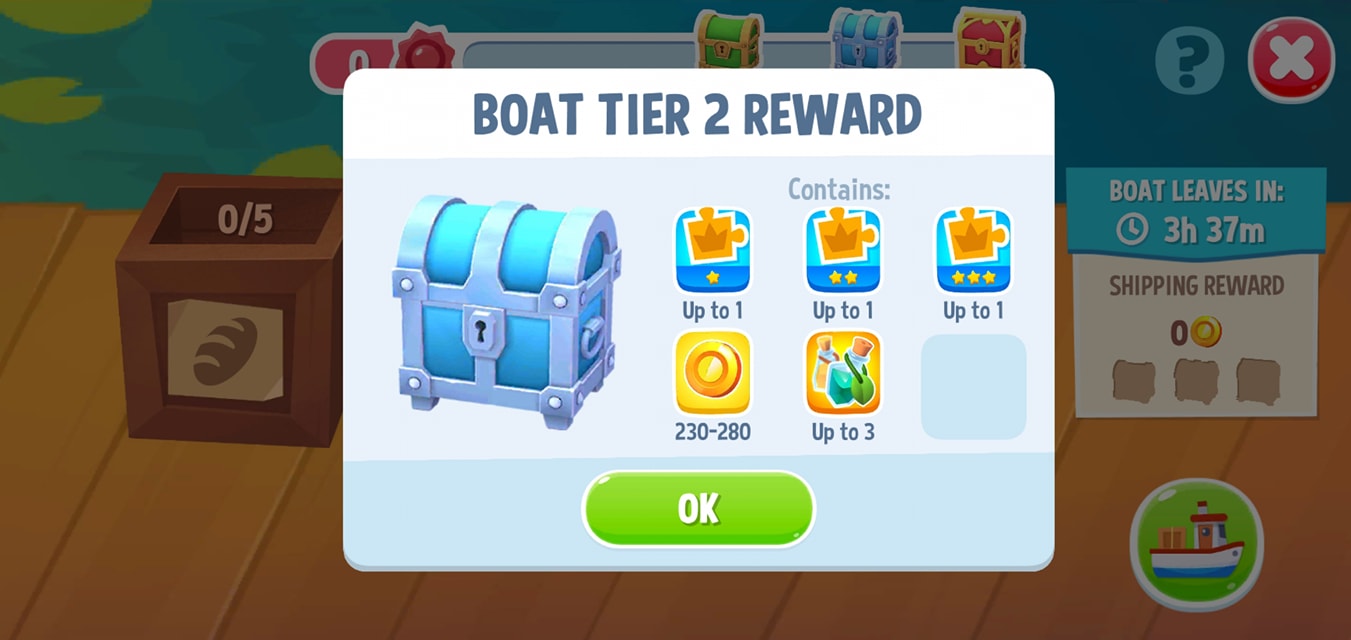 Tier 2 rewards. Tier 2 only have 1 Exotic Animal Sticker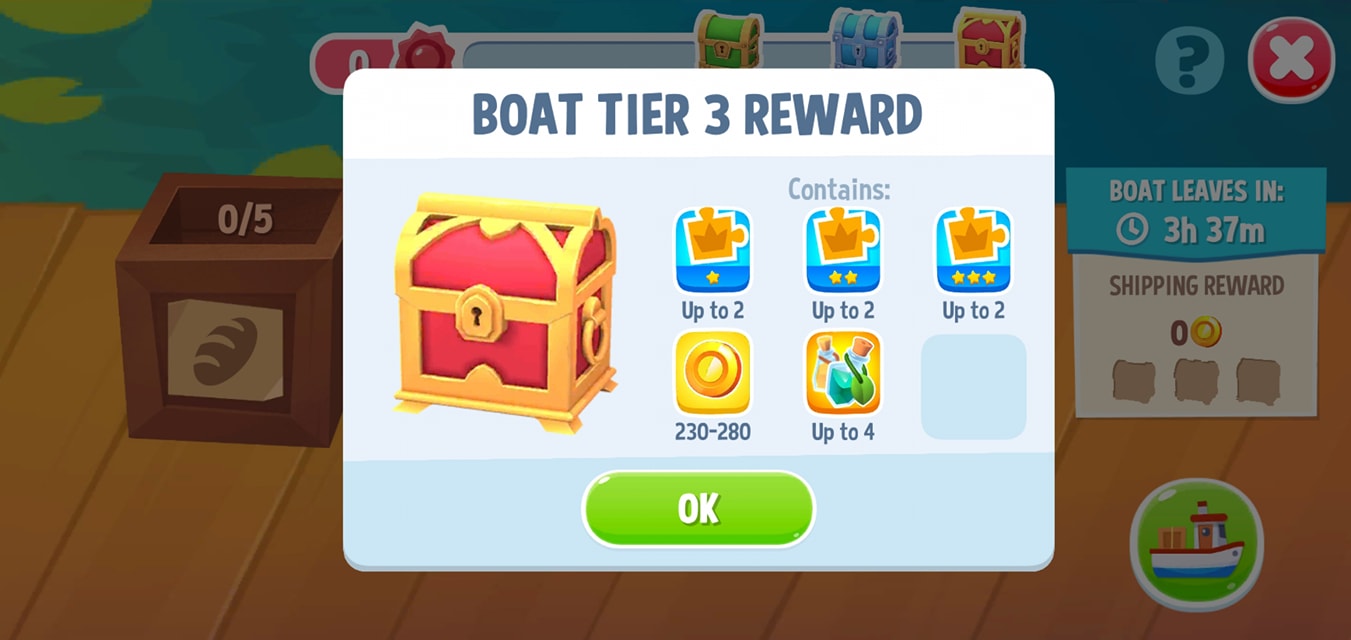 Tier 3 rewards. You can get 2 Exotic Animal Stickers from Tier 3
In total, you'll obtain 3 Exotic Animal Stickers once you completed the Boat Delivery.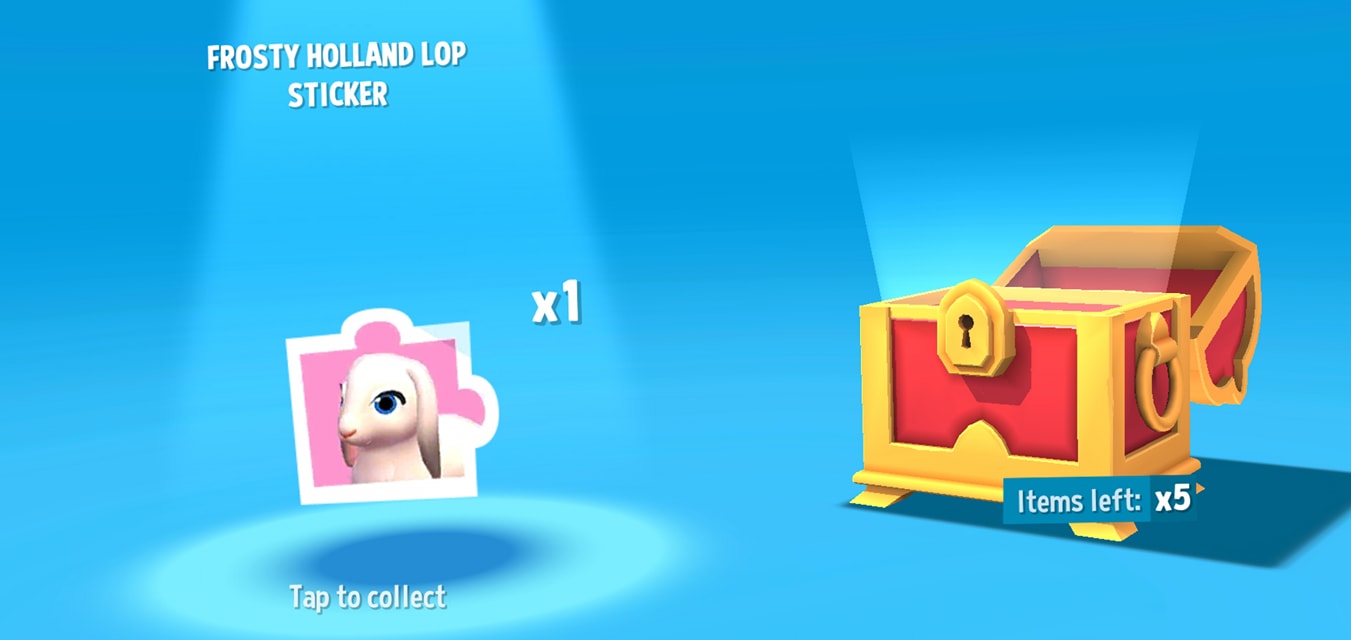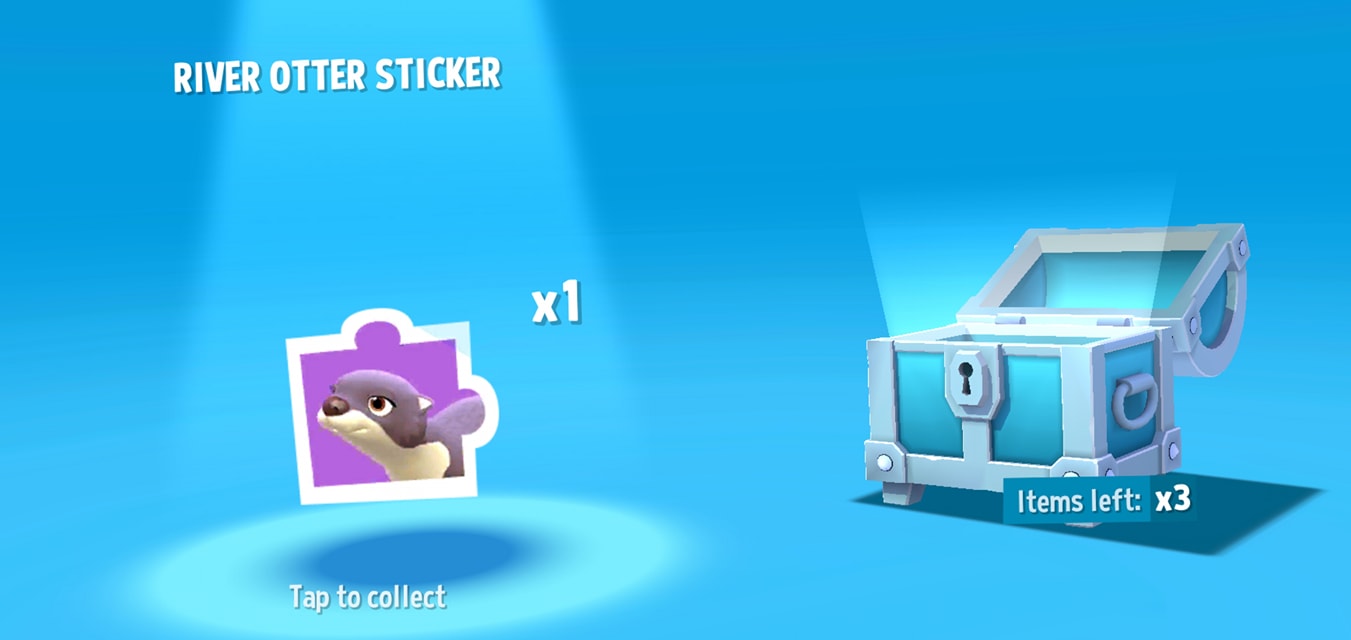 Won exotic stickers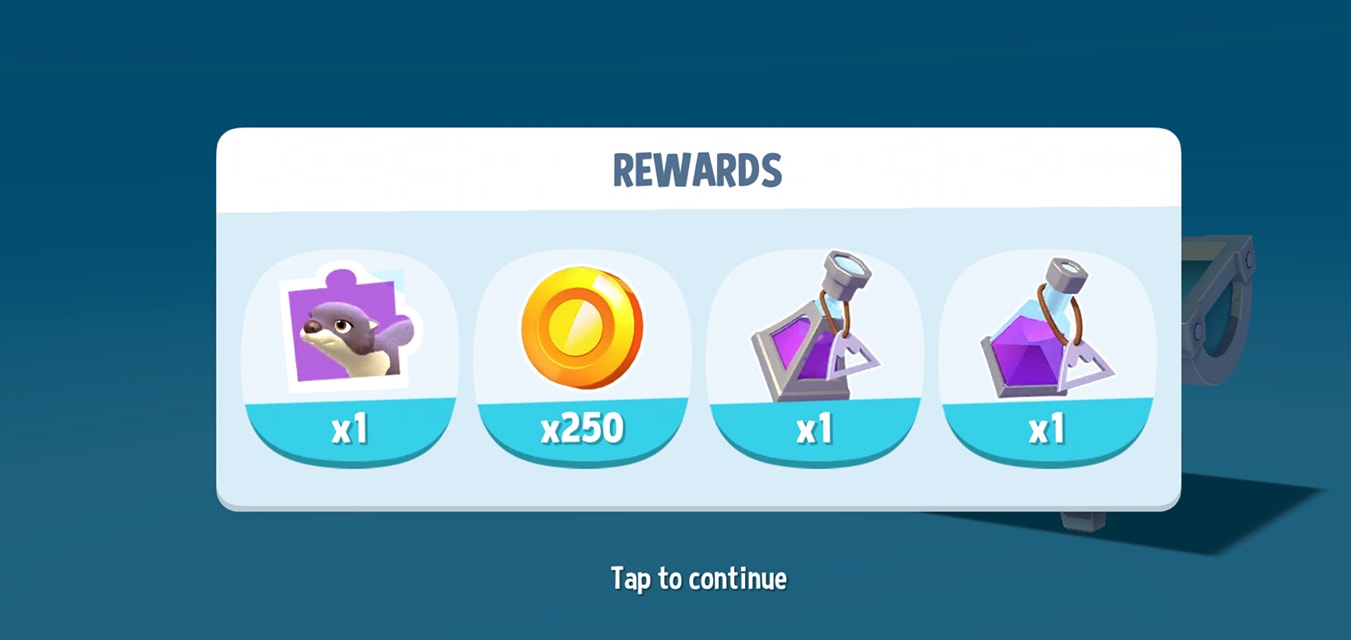 Alongside other rewards such as Gold Coins and Elixirs.