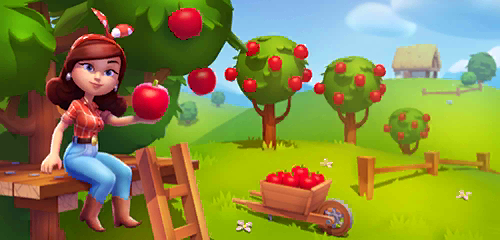 News
Do you know that the Daily Tasks actually have orders?
For example, if today your Daily task is Chickens, then tomorrow your Daily task would be Farmhands 😎. Knowing the order of the tasks will help you to prepare for upcoming task 🥳
Here is the order. Note: if you haven't unlock specific animal/building, their tasks will be skipped. For instance, you haven't unlock Bison yet, and your today's task is BBQ, so tomorrow's task would be Workshop.
Chickens - HenHouse Hijinks
Farmhands - Helping Hands
Cows - How Now Starry Cows
Pigs - Silly Swines
Sheep - Sheer Joy
Woodland - Cuddly Critters
Feather Birds - Feather Fishin'
Bakery - Cookie Quest
Goats - Greatest Of All Time
Dessert Stand - Sweets For Stars
Horse - Giddy Up
BBQ - Thrilling Grilling
Bisons - Buffalo Buddies
Workshop - Make Or Break