News
Post last updated on 29 September 2020
Farmville 3 - Animals has been updated on 21 September 2020 version 1.4.12041!
Download and get it NOW at Play Store or App Store. This update includes numerous changes such as (scroll down for details):
STORAGE: The Barn level increased! Requirements to upgrade has been decreased! And Storage has been reduced!
VISITORS: There are NPC that visit your Farm and request some items. In Exchange you'll get awesome Rewards!
FISHING: Just a new indicator (the Hook) to show you where are the Fishing Spots!
ACHIEVEMENTS: More trophies to unlock!
DIAMOND CLUB: VIP membership that you purchased using REAL money!
ITEMS REMOVAL: Some items have been removed, but you'll be compensated with Gems!
LIMITED TIME MISSIONS: Changes to Limited Time Mission such as the points requirement and time limit
WEATHER STATION CHANGES: Able to change Skin, not using Walkie Talkie anymore, price increased!
LEVEL CHANGES: Your level have been upgraded. You'll notice you will on higher level now!
NEW CURRENCY AND RESOURCE: Pearl, Key, Hammer, Screwdriver, Drill, Spanner and more!
ENERGY: Ranger Quests now requires Energy, which is replenished over time! No more Exotic Feed!
FASTER RANGER MISSION: Now each ranger mission is shorter but requires Energy!
VISIT NEIGHBOR REWARDS: You can't choose the Reward while visiting neighbors anymore!
GRAPHICS: As usual, the UI graphics for Animals have been updated! The order board appearance has been reverted!
RUBBLE: More frequent rubble appearances.
EXPANSION: Land Expansion unlocks have been changed.
BOAT: changes to boat delivery (will be documented later)
MILL: The mills (windmills), have been sadly downgraded.
COOP REQUEST: You can only have 1 Coop Request at a time compared to 3 requests before this
PRODUCTION SLOT: The number of production slot (Bakery, BBQ, Dessert Stand, Workshop) has been decreased!
We'll keep on updating this page from time to time once we get more info, so please check regularly or follow our facebook page to be notified for updates!
Barn Upgrade and Storage Changes
According to Zynga, the Barn storage has 'improved' but actually what happens is your storage have been reduced!. Now all the storages has been combined! Feed, Resources, Cooking Items, Item Upgrades are all sharing 1 Storage! But if Feed storage is also using Barn, what is the use of Silo? Now Silo storage will be use as Crop storage. Anyway, the GOOD news is Barn level now has been increased to 50 and having max capacity of 1450! While Silo level also increased to 50 and max capacity to 540! As of now, we can't be sure yet what is the importance of having multiple silo. Will keep you posted once we have the info.
Another change for Barn and building upgrades in general is the Price (materials/resources/items used to upgrade). The annoying Cogwheels (and co) have been removed from the game and replaced with few more items such as Hammer, Drill, and Screwdriver.
So how do we get these Materials? The answer is inside here.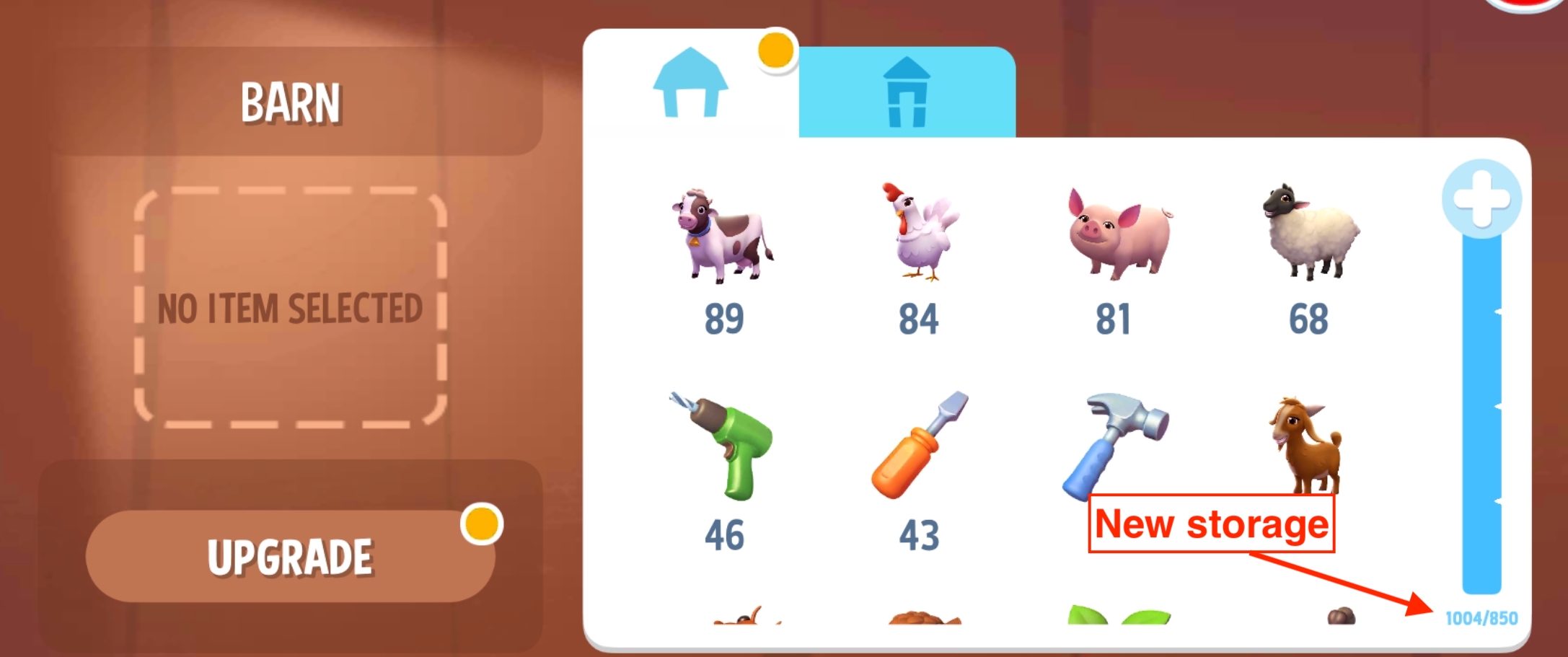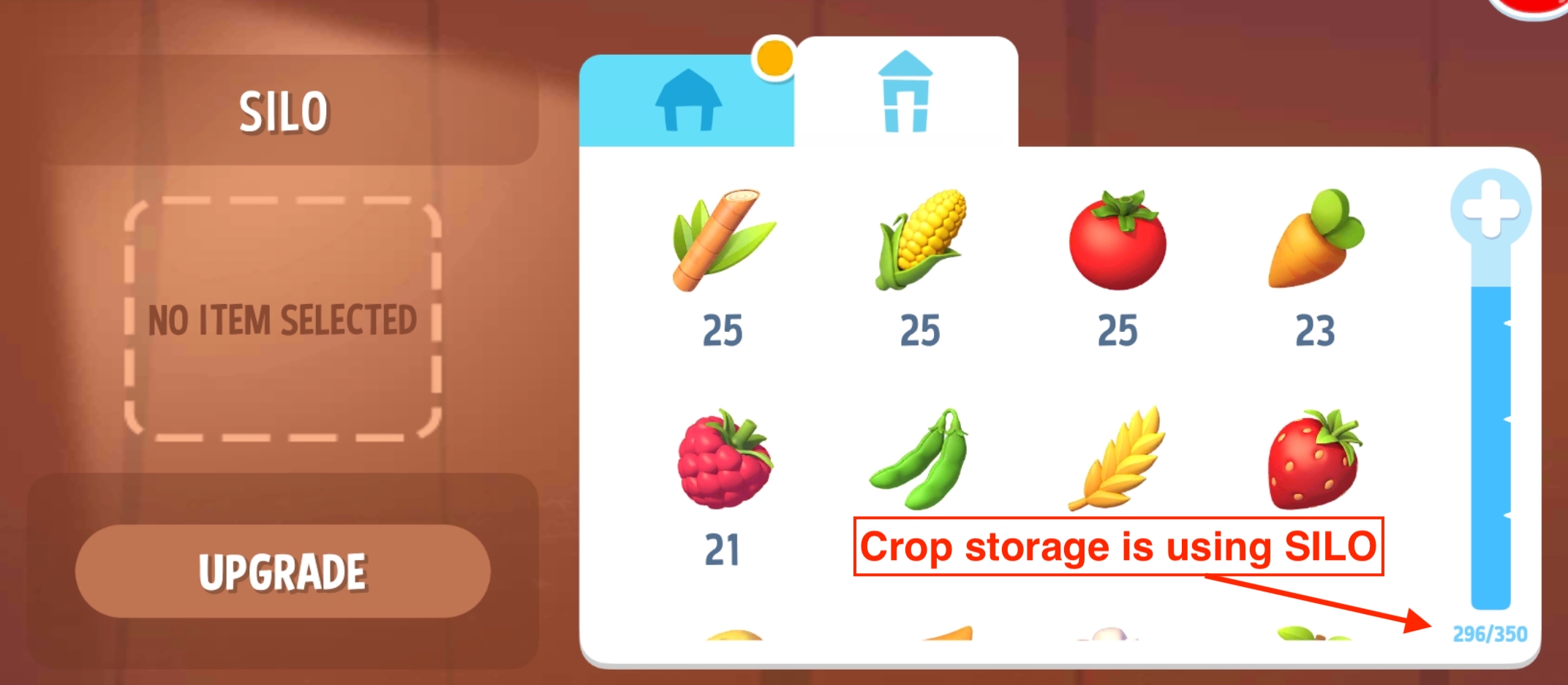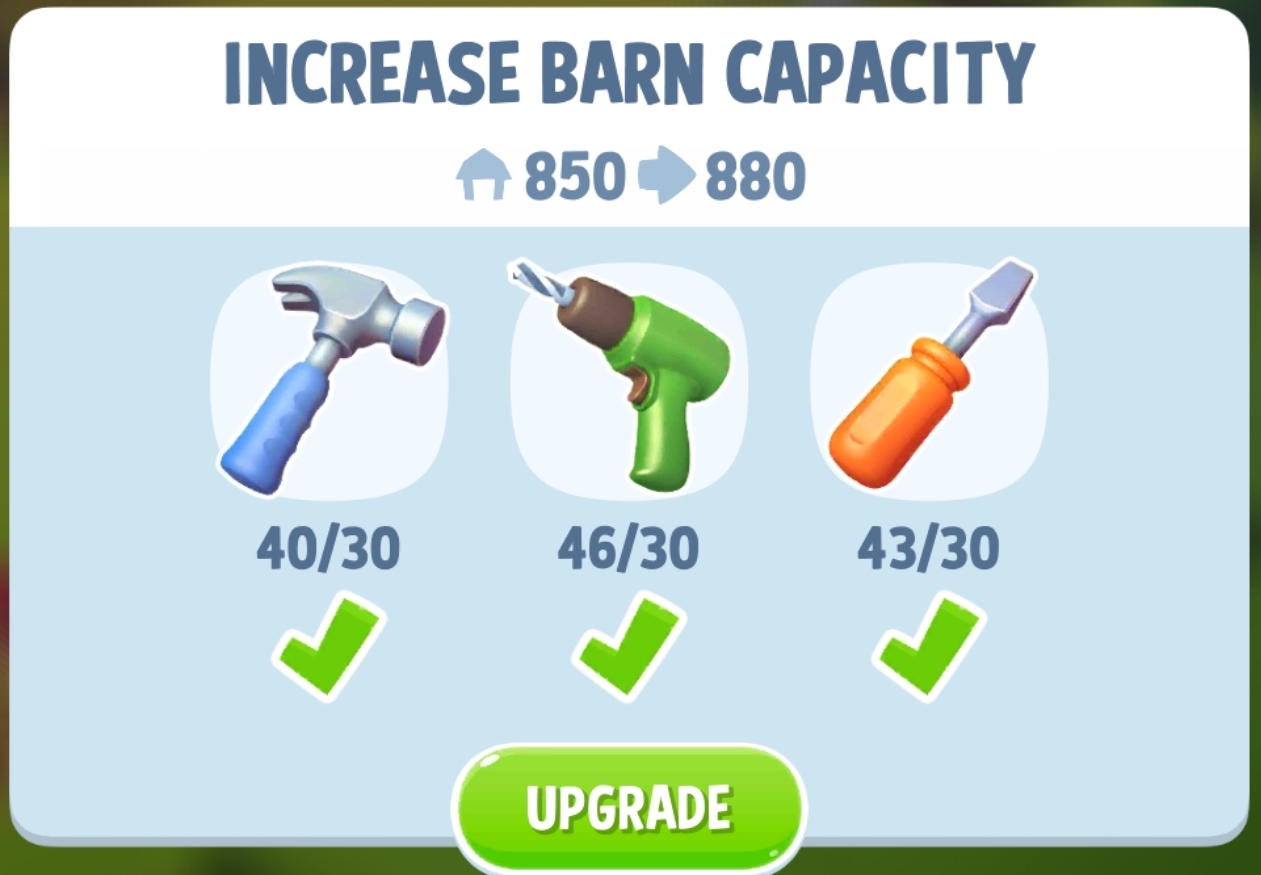 Visitors
New addition to the game is NPC visitors. They will be waiting for you beside Market Stand. They work the same as Delivery Truck Board. They request some items and offer you some rewards! Easy Peasy. Those Request can be rejected though.
The rewards ranging from Item Upgrade Recipes, Animals, Stickers, Resources and many more even Dynamites!
You can have Maximum 3 Visitors at same time as long as you have reached certain level:
Level 6: 1 Visitor
Level 9: 2 Visitors
Level 14: 3 Visitors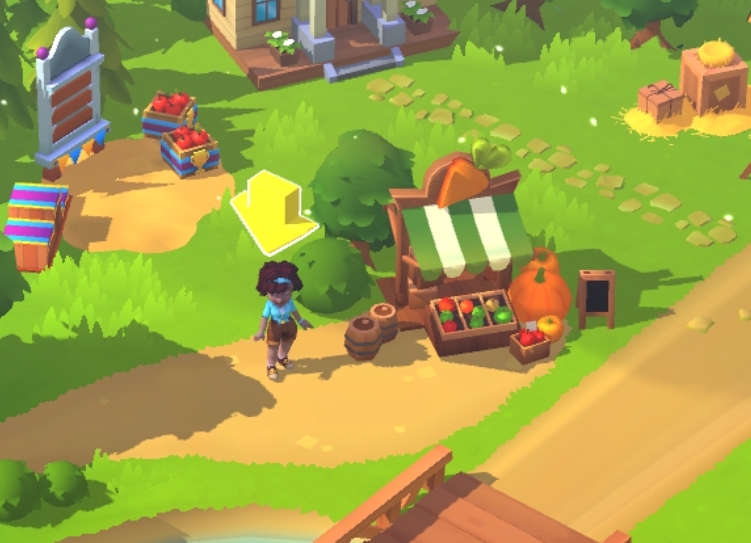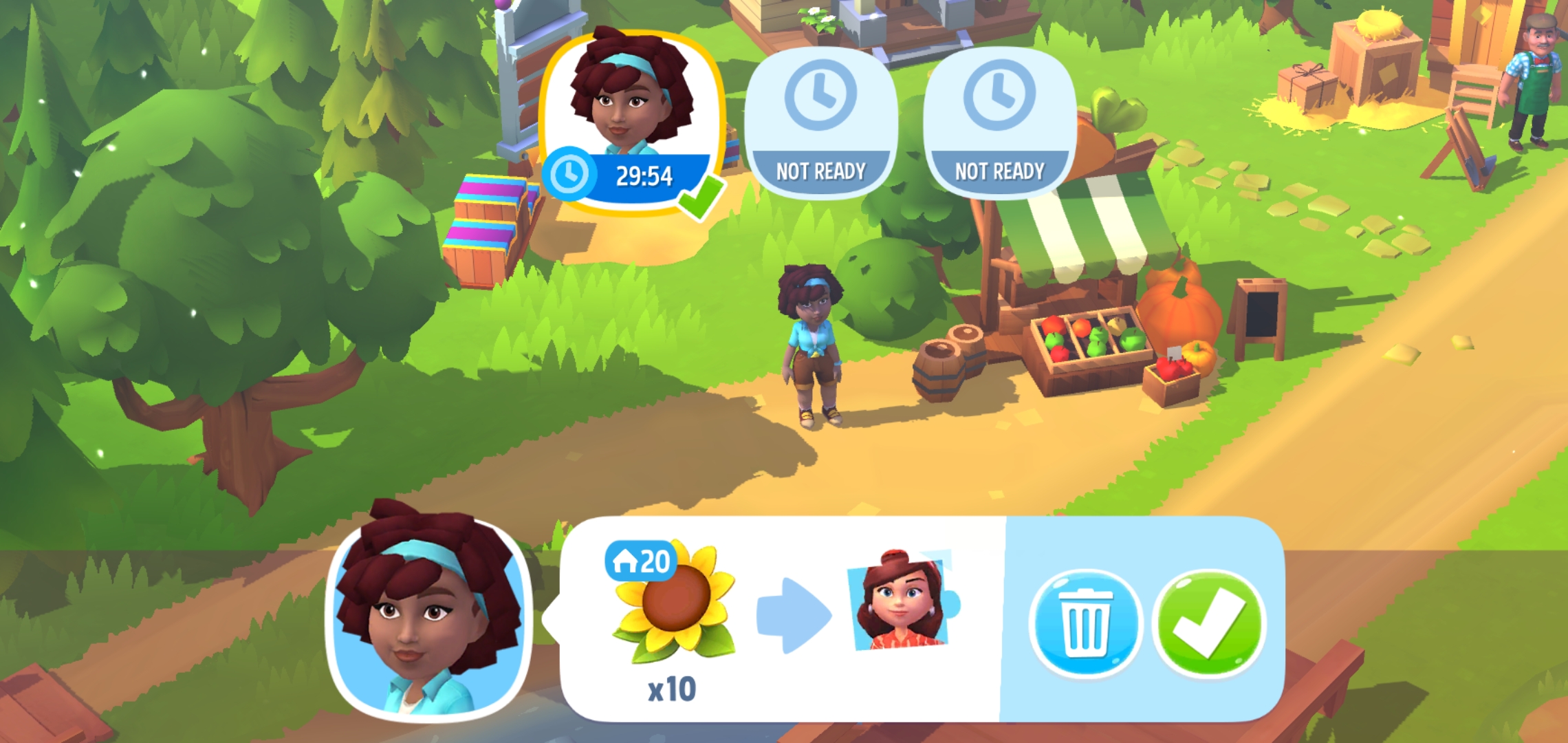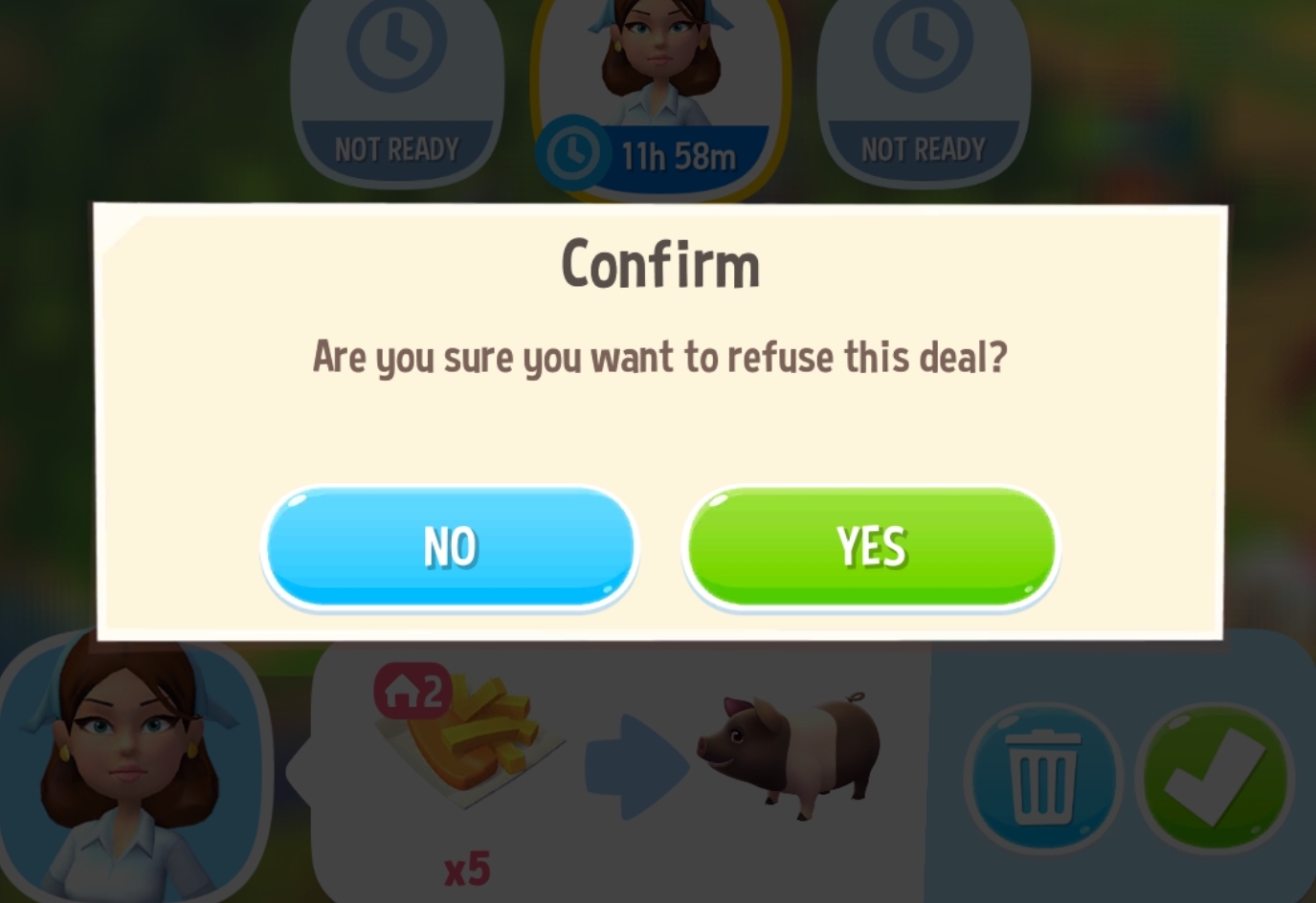 Fishing Update
Nothing much, just new indicators added to show you where are the fishing spots and the Fisherman House skin can be changed.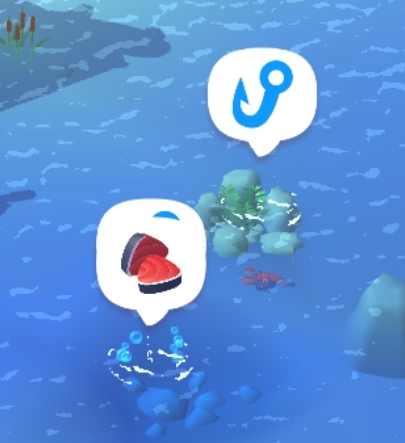 More Achievements can be unlocked
Few new Achievements have been added and some existing Achievements have been expanded (level increased). If we have enough requests, we will list down all the Achievements.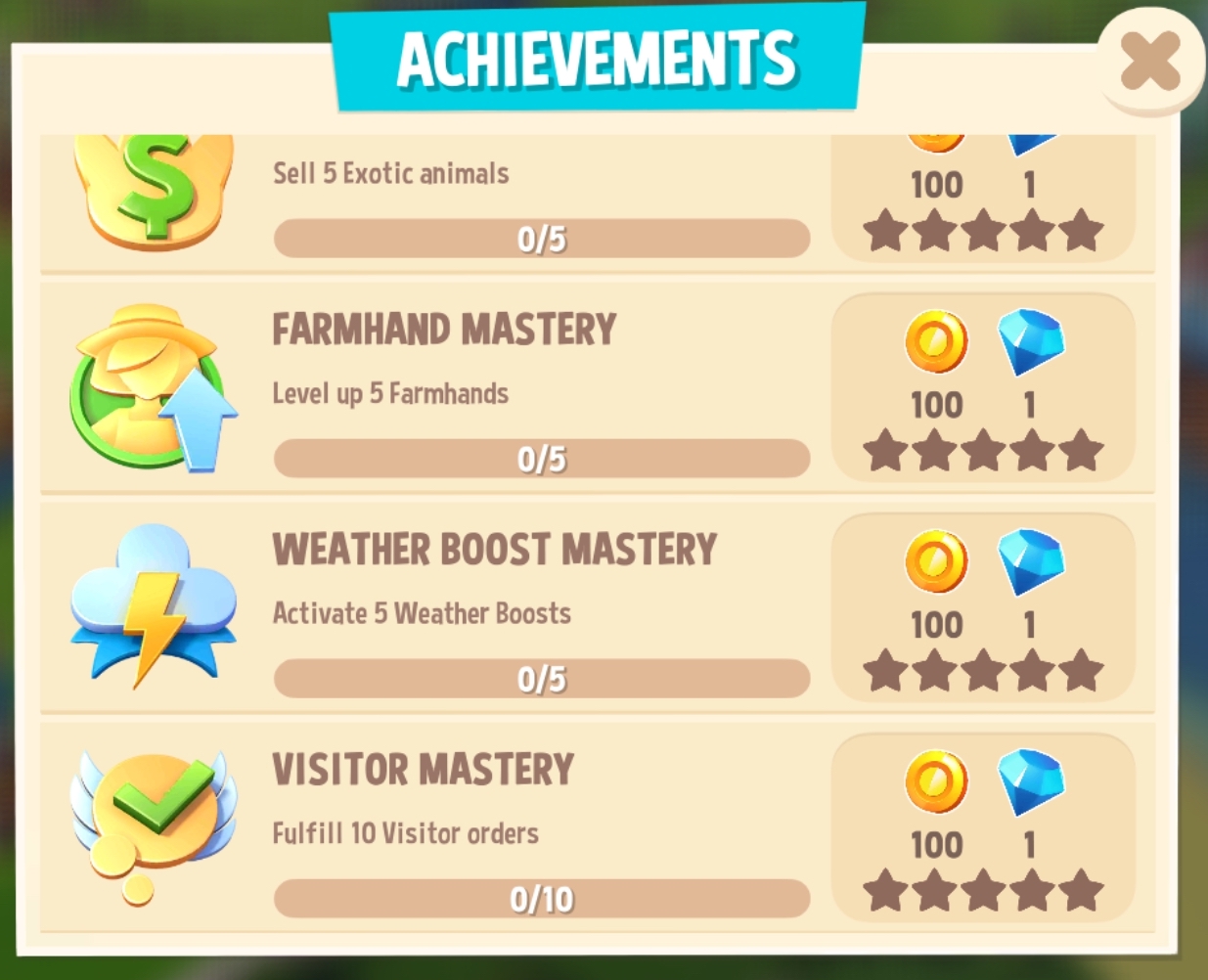 Diamond Club (VIP Membership)
A very special new addition. By joining this VIP membership (USD $4.99), you will receive 30 days benefits including extra Slots in BBQ, Bakery, Dessert Stand and Workshop. You will also receive 30 Gems EVERY DAY. These Gems can be collected at the Fountain. Lastly, there are Diamond Club Chests that will be appearing in your farm which contains awesome rewards! Please note that, the rewards should be collected every day. If you didn't login for a day, then the rewards for that day will be lost.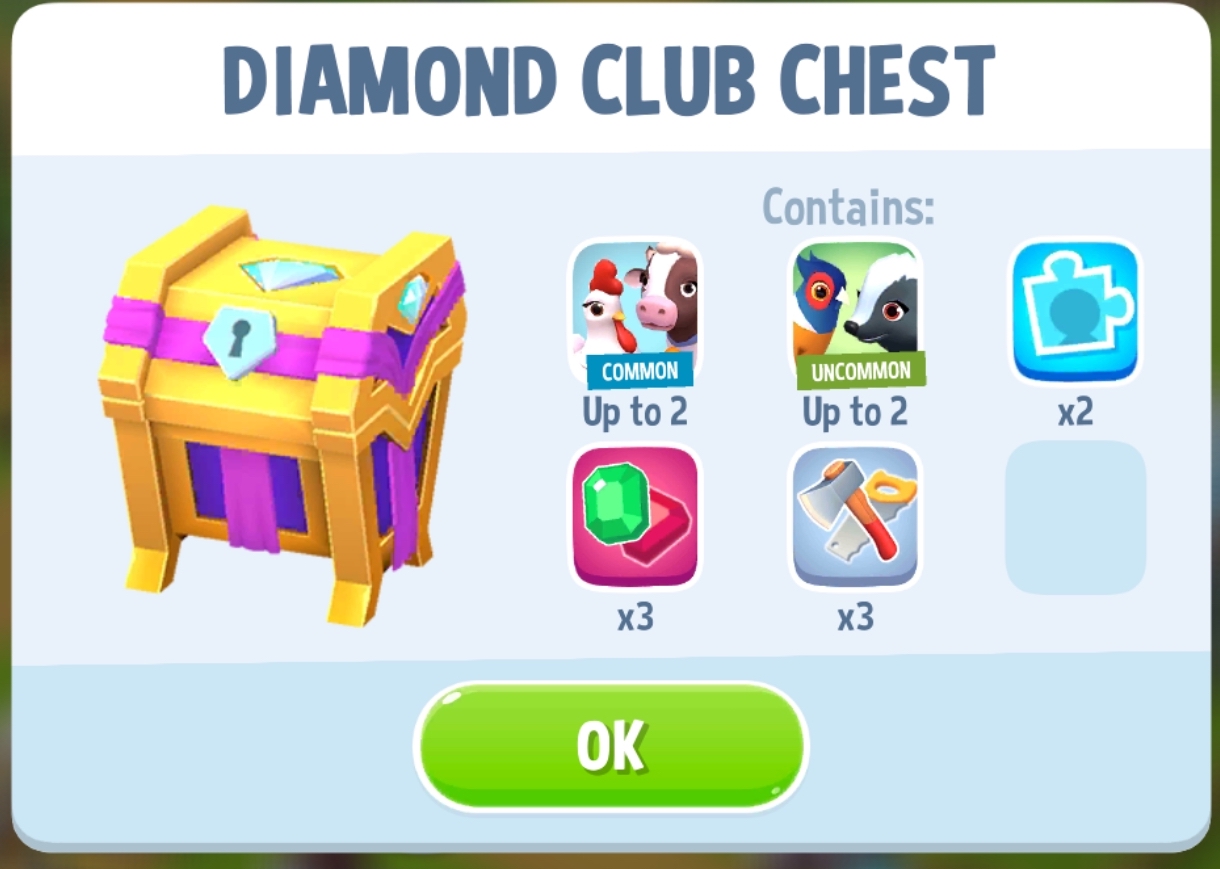 Items Removal
In this update, only 1 Item has been removed which is Weather Radio (walkie talkie). You will be compensated with 5 Gems for each Radio you had (huh, I regret I have sold many of them!).
While other items like Cogwheels, Chains, Old Bronze Coins and many more seems to have gone from the game, they're actually just been converted to new items like Hammers, Screwdrivers etc.

Limited Time Mission changed
The limited time mission used to be daily mission (example, Chicken mission, Pig mission as listed here). Now the points requirements, time limit and perhaps order of the missions are changed. We will update the list soon Only the time limit and points have been increased, the order remains the same.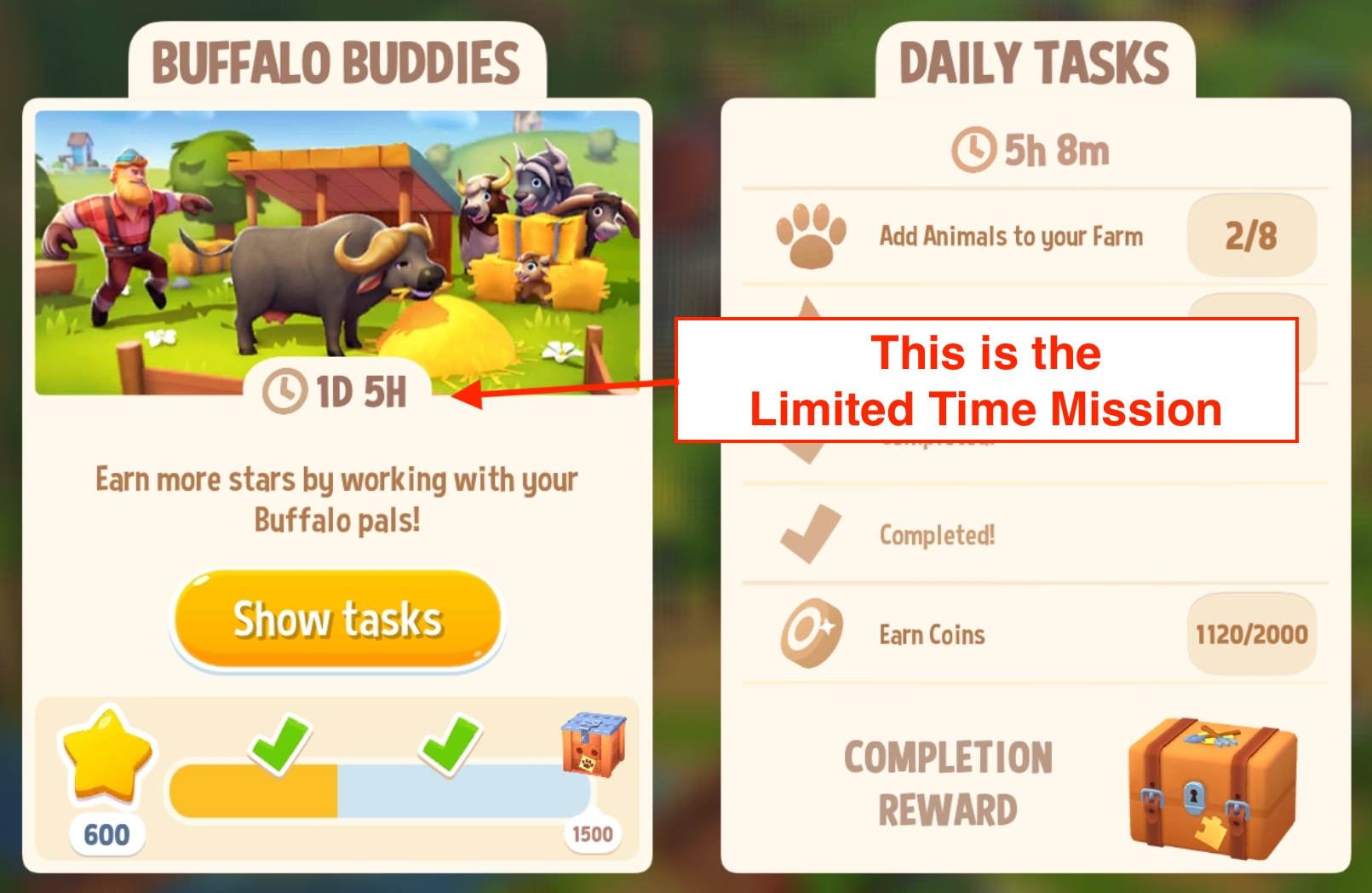 Weather Station changed
Now you will be able to change the Skin of your Weather Station! And the duration for each boost also have been greatly increased! However, it has become more pricier. Weather Radio (walkie talkie) has been removed so new currency to pay for Weather upgrades are Ruby, Emerald, and Pearl.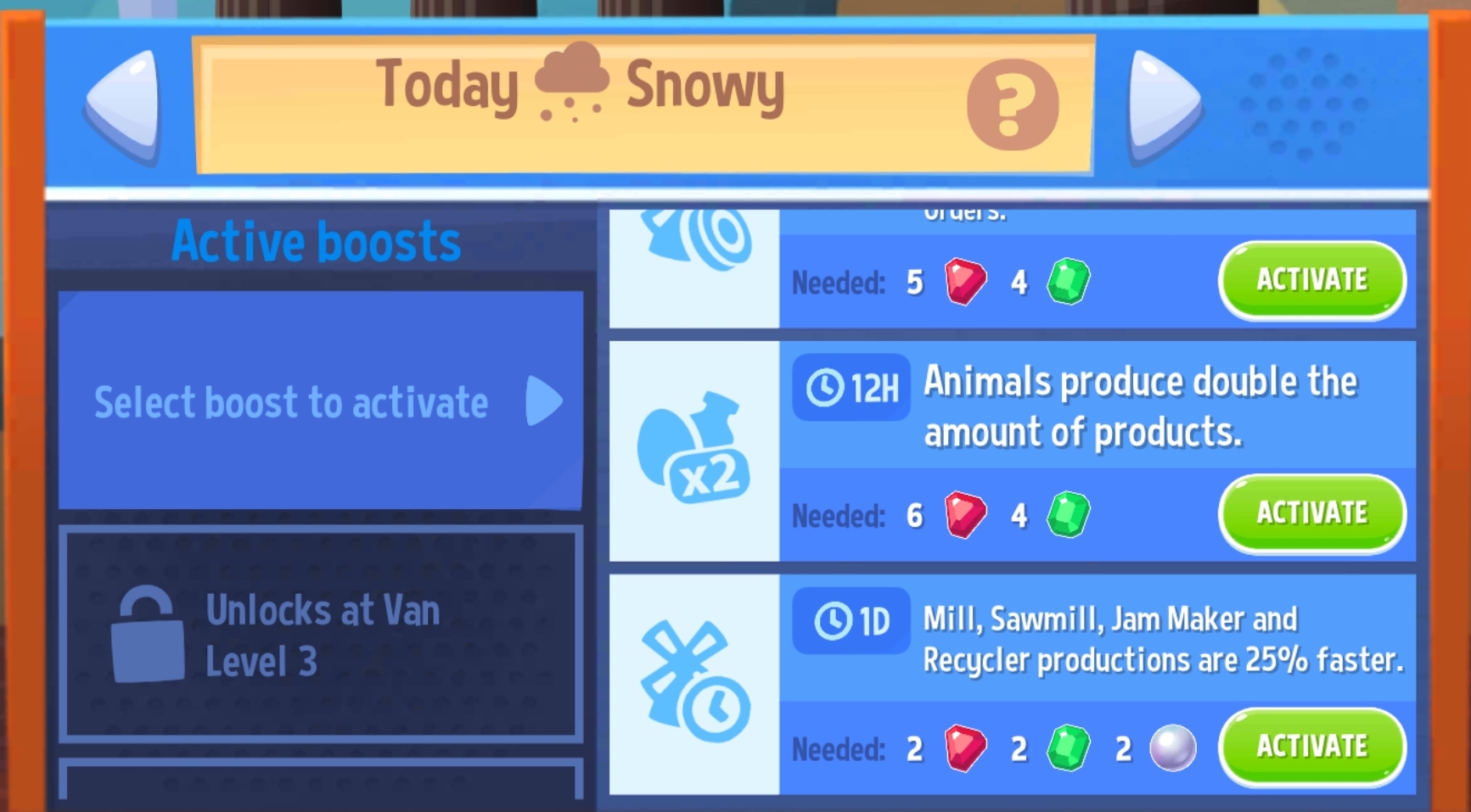 Player Level Increased
Max Level for in the game has been increased to 150! Also, the everyone level has been automactically increased. The rewards and item unlocks and expansion unlocked as listed here have been UPDATED changed and we will update the page soon.
New currency and resources
There are plenty of new resources such as Hammer, Screwdriver, Drill, Spanner and more! While 2 new currencies are Pearl and Keys (Bronze, Silver, Gold). Keys are used to open chests that are randomly dropped after clearing rubbles while Pearl can be used to buy decorations and activate Weather Boost. The keys are literally Bronze, Silver, Gold coins in previous version. Just name and UI change and clearing Rubble cost more them. We will update this page with information how to get them and what will they do.
Ranger Mission and Energy
Well, it has been coming. Player's 'favorite' feature - Energy haha. Now there is no more Exotic Feed. In order to do ranger mission, you have to spend Energy. One energy will be replenish every 30 minutes for free! If you want more, off course you can buy. Each Ranger missions now has shorter time which is a good change. You will be able to get more rewards.
Difficulty for each mission also has been increased, so lower chance to win. You will need more powerful Exotic Animals.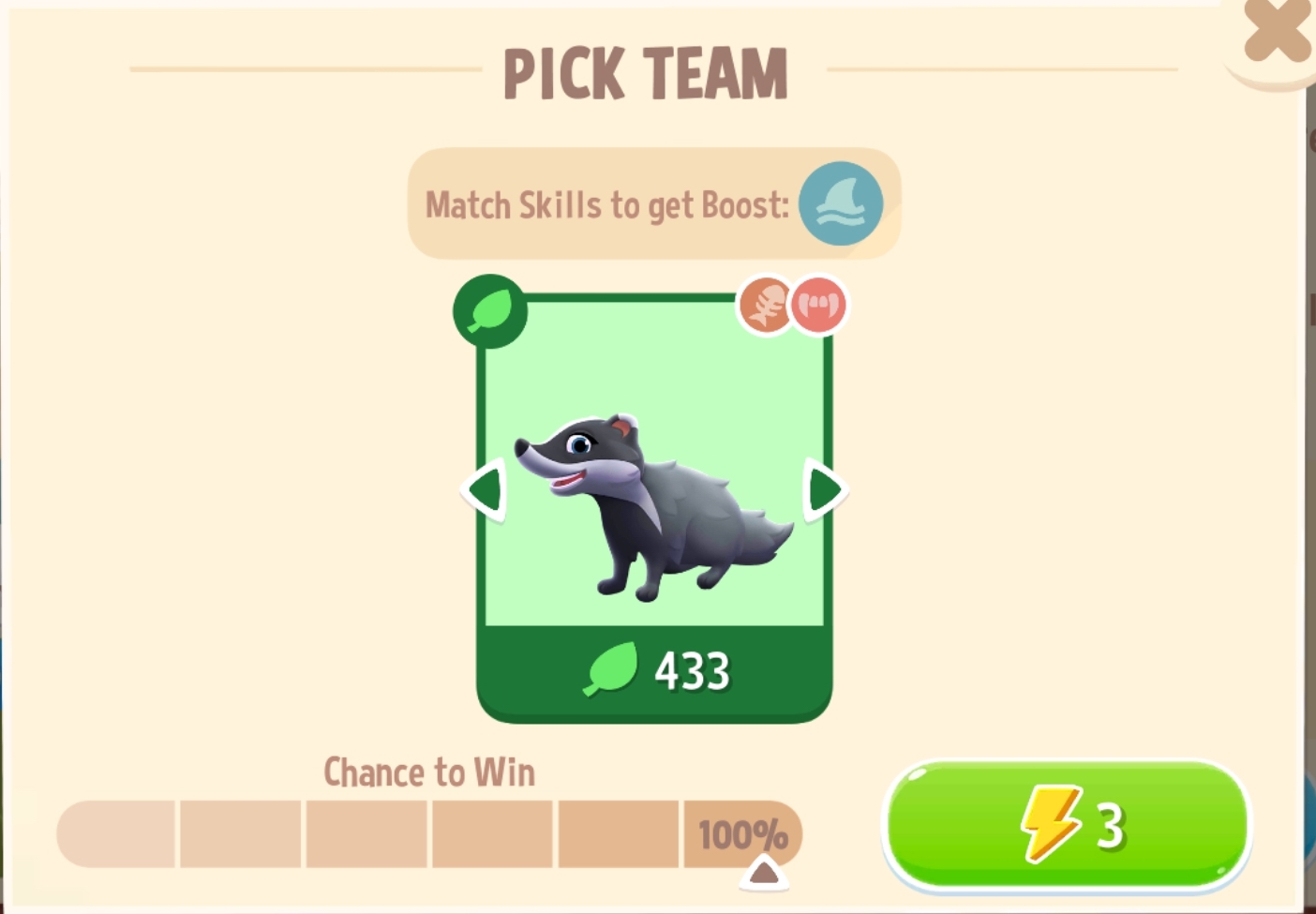 Visiting Neighbors Rewards
Now you CAN NOT select or choose which items you receive when visiting your neighbors anymore! The reward would be secret and automatic. But we will list down all possible rewards soon. Please keep on checking our page and website!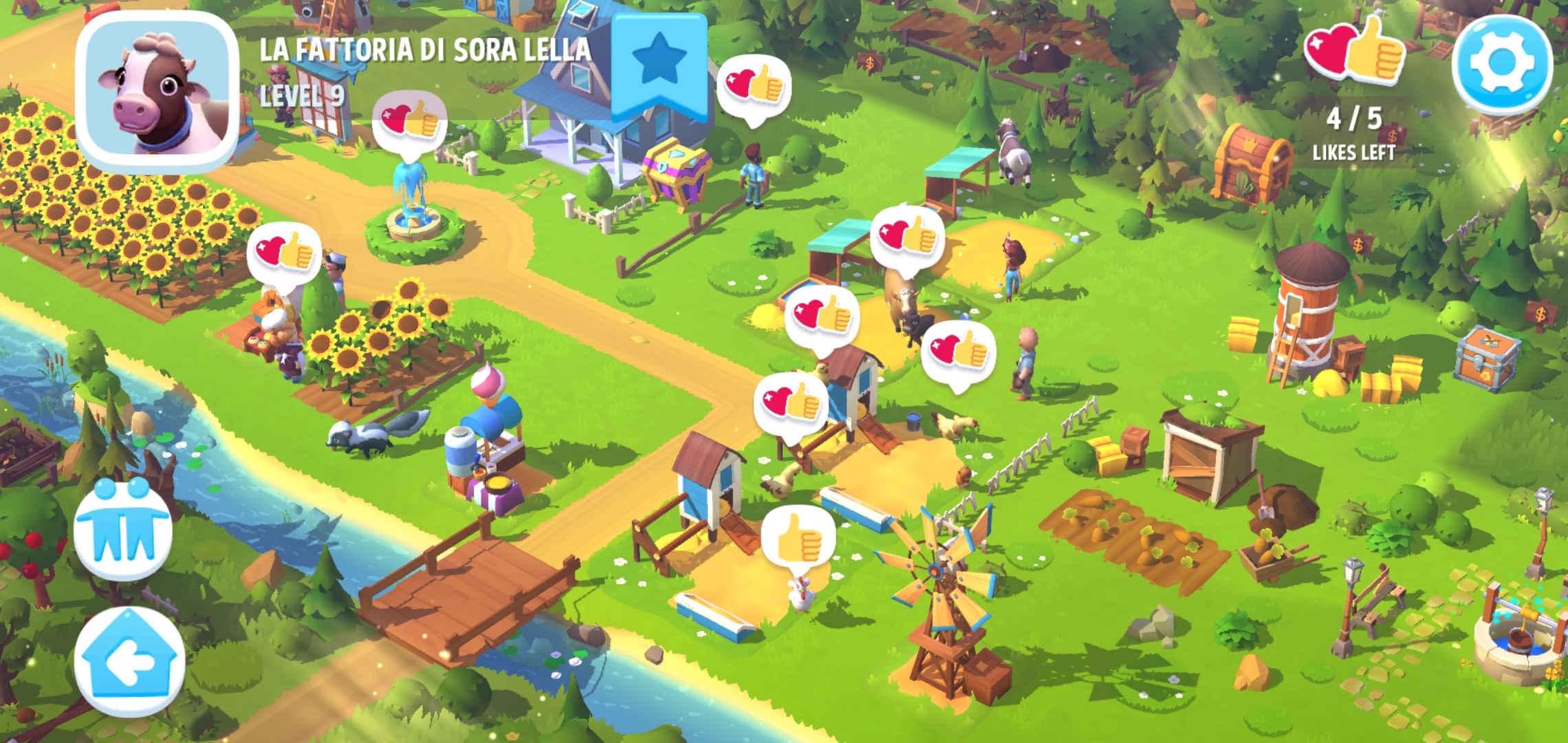 Land Expansion Changes
Now land expansion has become harder, each level now can unlock only 1 expansion compare to multiple expansions previously. Before this update, once you reach Level 60, all Land Expansions can be unlocked. With this update, you only can unlock all expansion when you reach Level 82. For more details read here and refer to the Expansion Level list table.
Mills Downgrade
Sadly, the Mills (or Windmill) have downgraded. In previous version, we were able to Craft multiple Items at once, but now it has changed back to 1 item at a time.
Although you wont be able to produce the Items simultaneously anymore, the production time has been reduced to make up for it, for example:
Caramel reduced from 1 hour to 45 minutes
Flour reduced from 5 minutes to 3 minutes (will update more soon)
Coop Item Request
With this new update, you can only have 1 Coop Request at a time compared to 3 requests before this. However, you now can request an item every 3 hours, while previously 8 hours. The request also will be expired faster, 12 hours compared to 2 days in previous version.
Bakery, BBQ, Dessert Stand, Workshop slots decreased
Depending on your Farmhands Level, the productions slots have been decreased.
Plant watering changes
Bad news! Now watering plant will cost 3 waters!