News
Post last updated on 1 March 2021
Farmville 3 - Animals has been updated on 1 March 2021 version 1.7.14522!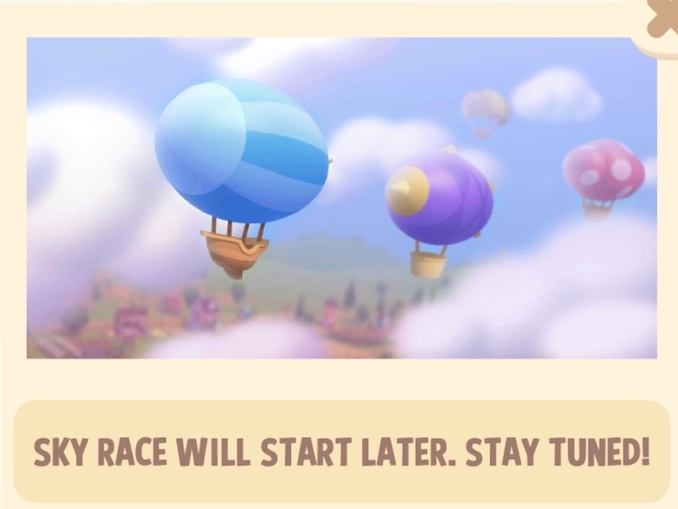 Download and get it NOW at Play Store or App Store. This update includes numerous changes such as (scroll down for details):
SKY RACE: Say bye-bye to Coop Event as it is being replaced by Race Event which is a week long and more tasks to be done!.
GIFTING: Finally! From this new update, now we can send as much as FIVE gifts to our coop members or friends per day.
EXOTIC ANIMALS CAMPAIGN: The difficulties, CHAPTERS updated along with UI changes.
NEW HORSES AND BISONS: Now we have 12 Horses and 12 Bisons.
BREED TIER 12 ANIMALS: Tier 12 Animals now can be bred and will give Gem rewards.
BOAT DELIVERY EASIER: Boat deliveries has become more straight forward.
COOP LIMIT UPDATES: Limit to request items has been changed.
VISITING GIFTS: Now when we visit our neighbors, there are small chance that a Random Gift will appear. However, now we will not be able collect items from our neighbors anymore.
TUTORIALS: More tutorials added.
GRAPHICS UPDATES: As per every updates, the graphics of the game has beed improved resulting more beautiful UIs, characters and making the game smoother.
COINS REWARDS: When selling Elder animals, the rewarded coins have been reduced.
RUBBLE CHESTS: More chances of opening chests after clearing rubbles using Coins instead of Gems.
VISITOR REQUEST: Visitor requests now are easier and offer more variety of Rewards.
BOARD DELIVERY: Board Deliveries now more properly randomize.
NO ITEMS REMOVED: All items still intact.
CONNECT FACEBOOK REWARD: Connecting your game to Facebook now will give 50 gems.
PRODUCTION TIME: Animals production time (such as Horse to produce Horse Hair) has been reduced.
DAILY TASKS: There are multiple sets of Daily tasks. After completing a set, you will be presented with another set with higher difficulty and better rewards.
FARMHAND ENERGY: Now need 2.5 minutes to replenish 1 Energy compared to 1.5 minutes previously. Energy to clear rubbles also mostly increased.
WEATHER STATION: Boost prices and boost effect changed. And now max level is 15 instead of previous 10.
FARMHAND: BBQ Lady changed to Megan Lee (English name, will differ between languages).
We'll keep on updating this page from time to time once we get more info, so please check regularly or follow our facebook page to be notified for updates!
Sky Race.
In this updates, many of changes come from Coop, mainly on the Event. Now, the usual 2 and half day events are removed and being replaced by Sky Race Event. This new feature is accompanied by 2 new buildings: A Balloon and new Shop (Sky Race Store) should appear beside your Farm. You are required to be at least level 20 to unlock this buildings but there will be no price to unlock.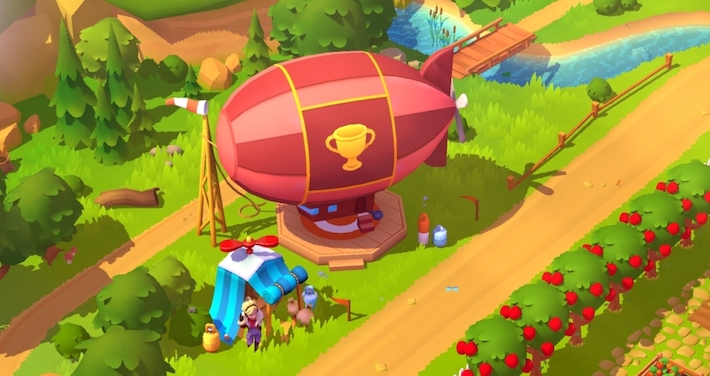 Tapping on the balloon would be the entry point to the Sky Race Event while the small building with a lady beside it is the Shop.
A new currency also has been introduced called Sky Tokens.
The best part is this event is SEASONAL, HAVE THEMES and offer LIMITED EDITION items.
The concept is similar to previous co-op event, your co-op competes with other co-ops (co-op vs co-op).
The main differences between previous co-op events are:
Duration. 1 event 4 seasons. Each season will have 4 races. One race duration is 1 week.
Many tasks instead of just Board Delivery.
Will have leagues like County Fair.
Boosting. No more 40 gems whole co-op boost
As Sky Race event itself is rather complex and requires longer explanation, we have prepared a dedicated page for it here. More details are inside.
Gifting
Starting from this latest update, we will able to send Gifts to our coop members or friends. At the momemnt we are allowed to send FIVE (5) gifts everyday and will able to receive FIVE (5) gifts everyday. However, we are not able to choose which items to send.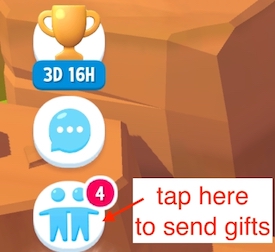 Tap Neighbor button on left side to send gift.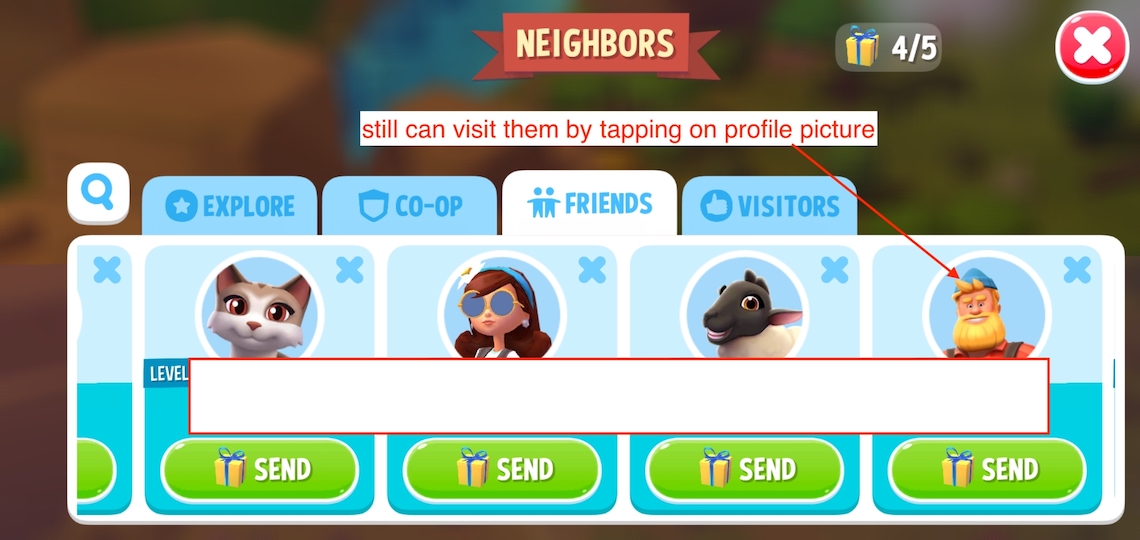 Choose co-op members or friends.

After sent.
In case you wondering, how do we add friends. Just visit anyone from EXPLORE list or VISITORS list. Then tap on the Star icon on top, beside their name.

Ranger Missions (Exotic Animal Campaign) Update
The difficulties of Exotic Animal missions have increased along with new UI with more colors. New CHAPTERS also introduced, previously we have 12 chapters and now increased to 16 chapters! More rewards off course.
p/s Each chapter still have 12 stages.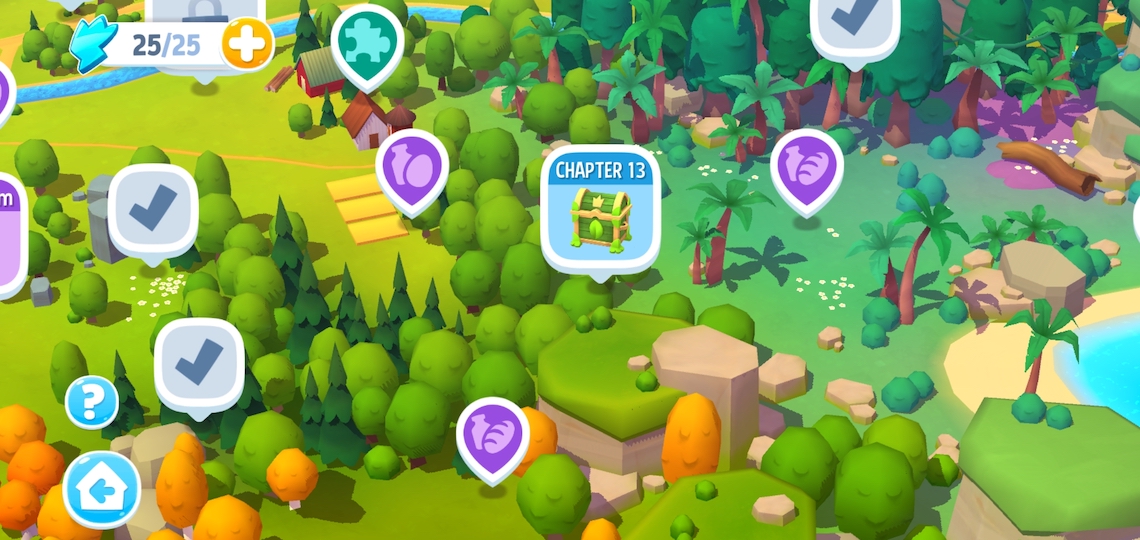 New Horses and Bison
Previously, we have 9 Horses and 9 Bisons, in this version their numbers have been upgraded to 12 Horses and 12 Bisons. This change results in all Animals will have 12 Breeds (Tiers) 3 Common types has been added respectively. This changes also fixed issues where players found it hard to get their first Bison and Horse.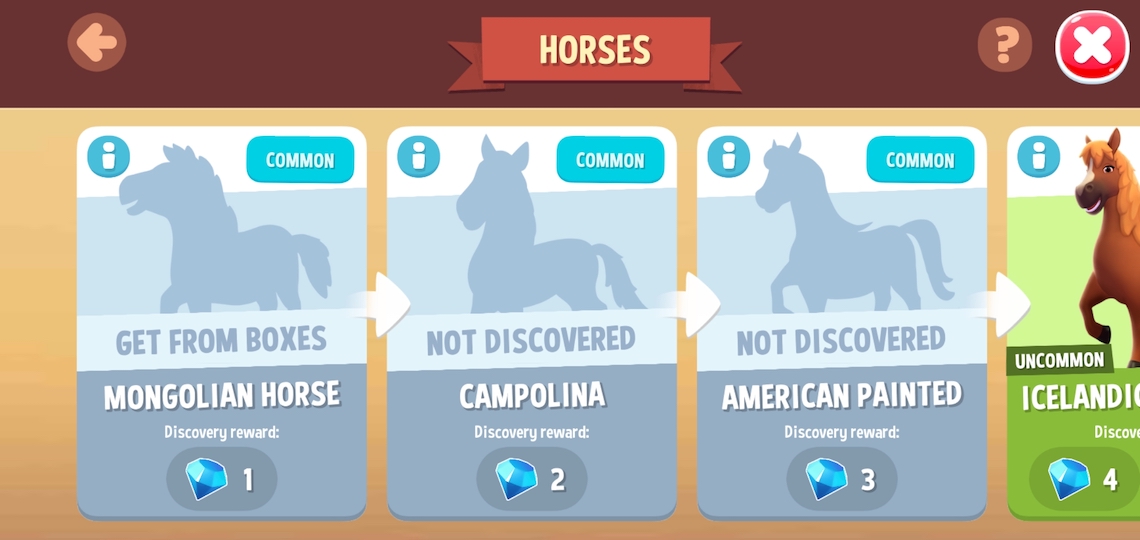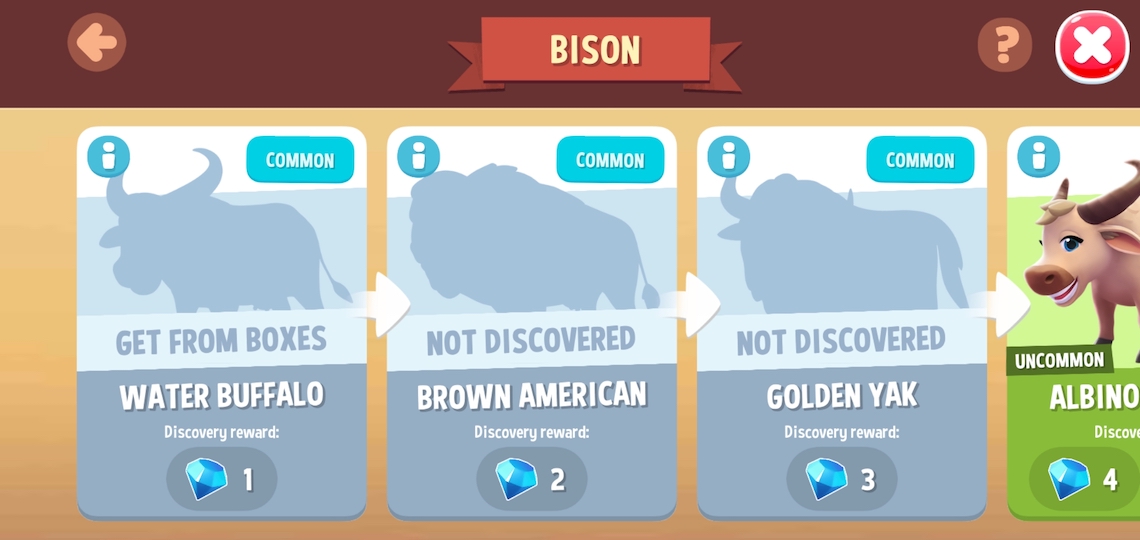 Breed Tier 12 Animals
In this version, every animals will reach Elder status. Once you have a couple of tier 12 animals, they will be bred. All Tier 12 Animals will sold will be rewarded with random Gems each.
Boat Deliveries easier
Boat deliveries have become easier and faster. The rewarding also has been simplified in which it will reward Exotic Tickets.
First tier = 3 Silver Tickets
Second tier = 3 Golden Tickets
Third tier = 7 Golden Tickets
Player now also only have to wait for 5 hours for new boat to arrive and will have 15 hours to complete deliveries.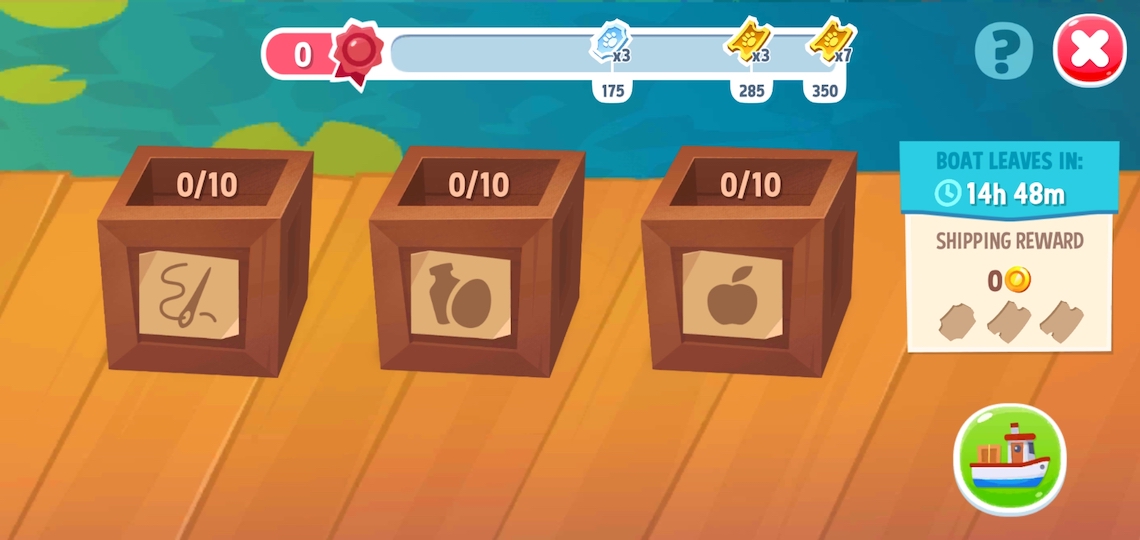 Coop Request Limits updated.
Previously we can make a request every 3 hours with maximum 1 request at a time. Now we only can make a request every 4 hours. The request expiration also increased to 48 hours compared to 12 hours previously.