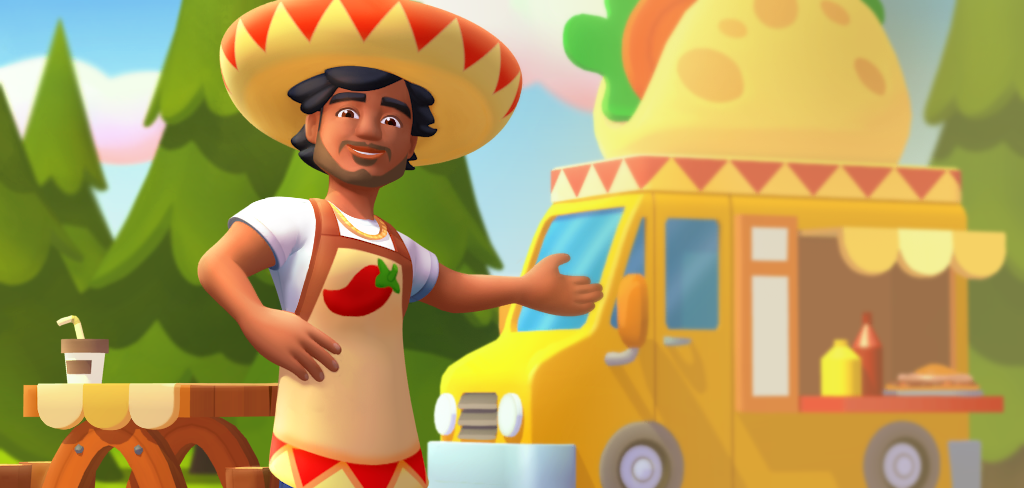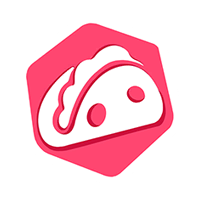 News
Post last updated on 15 Feb 2022
Taco Truck 2 Order List
Since the order lists are very long, we have separated this page from main info page. To go to main info page, click here.
Shortcuts
Orders
All orders are not in particular sequence.
Orders Table explanation
IS EXPRESS: Denotes if this is an Express order or not.
EXPRESS TIME: If it's a Express order, how long is the time limit.
POINTS: Points you gain by serving this order.
REWARDS How much Coins will you receive by serving this order.
Figures such as Is Express, Time, Points, Rewards may be different between players.
Phase 1 Orders
| Items | Is Express | Express Time | Points | Rewards |
| --- | --- | --- | --- | --- |
| | NO | | 20 | |
| | NO | | 20 | |
| | NO | | 20 | |
| | NO | | 20 | |
Phase 2 Orders
Items
Is Express
Express Time
Points
Rewards

YES

30 minutes

40

YES

30 minutes

40

YES

30 minutes

40

YES

30 minutes

40

YES

30 minutes

40

YES

30 minutes

40

NO

20

NO

20

NO

20

NO

20

NO

20

NO

20

1x Super Tacos
1x Breakfast Burritos

NO

40

1x Super Tacos
1x Grilled Corn BeMedley

NO

40

1x Super Tacos
1x Easy Eggs and Beans

NO

40

1x Super Tacos
1x Spicy Quesadillas

NO

40

1x Super Tacos
1x Stuffed Jalapeños

NO

40

1x Breakfast Burritos
1x Grilled Corn BeMedley

NO

40

1x Breakfast Burritos
1x Easy Eggs and Beans

NO

40

1x Breakfast Burritos
1x Spicy Quesadillas

NO

40

1x Breakfast Burritos
1x Stuffed Jalapeños

NO

40

1x Grilled Corn BeMedley
1x Easy Eggs and Beans

NO

40

1x Grilled Corn BeMedley
1x Spicy Quesadillas

NO

40

1x Grilled Corn BeMedley
1x Stuffed Jalapeños

NO

40

1x Easy Eggs and Beans
1x Spicy Quesadillas

NO

40

1x Easy Eggs and Beans
1x Stuffed Jalapeños

NO

40
Phase 3 Orders
Items
Is Express
Express Time
Points
Rewards

YES

30 minutes

40

YES

30 minutes

40

YES

30 minutes

40

YES

30 minutes

40

YES

30 minutes

40

YES

30 minutes

40

NO

20

NO

20

NO

20

NO

20

NO

20

NO

20

1x Super Tacos
1x Breakfast Burritos

NO

40

1x Super Tacos
1x Grilled Corn BeMedley

NO

40

1x Super Tacos
1x Easy Eggs and Beans

NO

40

1x Super Tacos
1x Spicy Quesadillas

NO

40

1x Super Tacos
1x Stuffed Jalapeños

NO

40

1x Breakfast Burritos
1x Grilled Corn BeMedley

NO

40

1x Breakfast Burritos
1x Easy Eggs and Beans

NO

40

1x Breakfast Burritos
1x Spicy Quesadillas

NO

40

1x Breakfast Burritos
1x Stuffed Jalapeños

NO

40

1x Grilled Corn BeMedley
1x Easy Eggs and Beans

NO

40

1x Grilled Corn BeMedley
1x Spicy Quesadillas

NO

40

1x Grilled Corn BeMedley
1x Stuffed Jalapeños

NO

40

1x Easy Eggs and Beans
1x Spicy Quesadillas

NO

40

1x Easy Eggs and Beans
1x Stuffed Jalapeños

NO

40

1x Spicy Quesadillas
1x Stuffed Jalapeños

NO

40
Phase 4 Orders
Items
Is Express
Express Time
Points
Rewards

YES

30 minutes

40

YES

30 minutes

40

YES

30 minutes

40

YES

30 minutes

40

YES

30 minutes

40

YES

30 minutes

40

YES

30 minutes

40

YES

30 minutes

40

NO

20

NO

20

NO

20

NO

20

NO

20

NO

20

NO

20

NO

20

NO

40

NO

40

NO

40

NO

40

NO

40

NO

40

1x Super Tacos
1x Breakfast Burritos

NO

40

1x Super Tacos
1x Grilled Corn BeMedley

NO

40

1x Super Tacos
1x Easy Eggs and Beans

NO

40

1x Super Tacos
1x Spicy Quesadillas

NO

40

1x Super Tacos
1x Stuffed Jalapeños

NO

40

1x Super Tacos
1x Crunchy TortillWrap

NO

40

1x Super Tacos
1x Grilled Salad

NO

40

1x Breakfast Burritos
1x Grilled Corn BeMedley

NO

40

1x Breakfast Burritos
1x Easy Eggs and Beans

NO

40

1x Breakfast Burritos
1x Spicy Quesadillas

NO

40

1x Breakfast Burritos
1x Stuffed Jalapeños

NO

40

1x Breakfast Burritos
1x Crunchy TortillWrap

NO

40

1x Breakfast Burritos
1x Grilled Salad

NO

40

1x Grilled Corn BeMedley
1x Easy Eggs and Beans

NO

40

1x Grilled Corn BeMedley
1x Spicy Quesadillas

NO

40

1x Grilled Corn BeMedley
1x Stuffed Jalapeños

NO

40

1x Grilled Corn BeMedley
1x Crunchy TortillWrap

NO

40

1x Grilled Corn BeMedley
1x Grilled Salad

NO

40

1x Easy Eggs and Beans
1x Spicy Quesadillas

NO

40

1x Easy Eggs and Beans
1x Stuffed Jalapeños

NO

40

1x Easy Eggs and Beans
1x Crunchy TortillWrap

NO

40

1x Easy Eggs and Beans
1x Grilled Salad

NO

40

1x Spicy Quesadillas
1x Stuffed Jalapeños

NO

40

1x Spicy Quesadillas
1x Crunchy TortillWrap

NO

40

1x Spicy Quesadillas
1x Grilled Salad

NO

40

1x Stuffed Jalapeños
1x Crunchy TortillWrap

NO

40

1x Stuffed Jalapeños
1x Grilled Salad

NO

40
Phase 5 Orders
Items
Is Express
Express Time
Points
Rewards

YES

30 minutes

40

YES

30 minutes

40

YES

30 minutes

40

YES

30 minutes

40

YES

30 minutes

40

YES

30 minutes

40

YES

30 minutes

40

YES

30 minutes

40

NO

20

NO

20

NO

20

NO

20

NO

20

NO

20

NO

20

NO

20

NO

40

NO

40

NO

40

NO

40

NO

40

NO

40

NO

40

NO

40

1x Super Tacos
1x Breakfast Burritos

NO

40

1x Super Tacos
1x Grilled Corn BeMedley

NO

40

1x Super Tacos
1x Easy Eggs and Beans

NO

40

1x Super Tacos
1x Spicy Quesadillas

NO

40

1x Super Tacos
1x Stuffed Jalapeños

NO

40

1x Super Tacos
1x Crunchy TortillWrap

NO

40

1x Super Tacos
1x Grilled Salad

NO

40

1x Breakfast Burritos
1x Grilled Corn BeMedley

NO

40

1x Breakfast Burritos
1x Easy Eggs and Beans

NO

40

1x Breakfast Burritos
1x Spicy Quesadillas

NO

40

1x Breakfast Burritos
1x Stuffed Jalapeños

NO

40

1x Breakfast Burritos
1x Crunchy TortillWrap

NO

40

1x Breakfast Burritos
1x Grilled Salad

NO

40

1x Grilled Corn BeMedley
1x Easy Eggs and Beans

NO

40

1x Grilled Corn BeMedley
1x Spicy Quesadillas

NO

40

1x Grilled Corn BeMedley
1x Stuffed Jalapeños

NO

40

1x Grilled Corn BeMedley
1x Crunchy TortillWrap

NO

40

1x Grilled Corn BeMedley
1x Grilled Salad

NO

40

1x Easy Eggs and Beans
1x Spicy Quesadillas

NO

40

1x Easy Eggs and Beans
1x Stuffed Jalapeños

NO

40

1x Easy Eggs and Beans
1x Crunchy TortillWrap

NO

40

1x Easy Eggs and Beans
1x Grilled Salad

NO

40

1x Spicy Quesadillas
1x Stuffed Jalapeños

NO

40

1x Spicy Quesadillas
1x Crunchy TortillWrap

NO

40

1x Spicy Quesadillas
1x Grilled Salad

NO

40

1x Stuffed Jalapeños
1x Crunchy TortillWrap

NO

40

1x Stuffed Jalapeños
1x Grilled Salad

NO

40

1x Crunchy TortillWrap
1x Grilled Salad

NO

40
Phase 6 Orders
Items
Is Express
Express Time
Points
Rewards

YES

30 minutes

40

YES

30 minutes

40

YES

30 minutes

40

YES

30 minutes

40

YES

30 minutes

40

YES

30 minutes

40

YES

30 minutes

40

YES

30 minutes

40

NO

40

NO

40

NO

40

NO

40

NO

40

NO

40

NO

40

NO

40

1x Super Tacos
1x Breakfast Burritos

NO

40

1x Super Tacos
1x Grilled Corn BeMedley

NO

40

1x Super Tacos
1x Easy Eggs and Beans

NO

40

1x Super Tacos
1x Spicy Quesadillas

NO

40

1x Super Tacos
1x Stuffed Jalapeños

NO

40

1x Super Tacos
1x Crunchy TortillWrap

NO

40

1x Super Tacos
1x Grilled Salad

NO

40

1x Breakfast Burritos
1x Grilled Corn BeMedley

NO

40

1x Breakfast Burritos
1x Easy Eggs and Beans

NO

40

1x Breakfast Burritos
1x Spicy Quesadillas

NO

40

1x Breakfast Burritos
1x Stuffed Jalapeños

NO

40

1x Breakfast Burritos
1x Crunchy TortillWrap

NO

40

1x Breakfast Burritos
1x Grilled Salad

NO

40

1x Grilled Corn BeMedley
1x Easy Eggs and Beans

NO

40

1x Grilled Corn BeMedley
1x Spicy Quesadillas

NO

40

1x Grilled Corn BeMedley
1x Stuffed Jalapeños

NO

40

1x Grilled Corn BeMedley
1x Crunchy TortillWrap

NO

40

1x Grilled Corn BeMedley
1x Grilled Salad

NO

40

1x Easy Eggs and Beans
1x Spicy Quesadillas

NO

40

1x Easy Eggs and Beans
1x Stuffed Jalapeños

NO

40

1x Easy Eggs and Beans
1x Crunchy TortillWrap

NO

40

1x Easy Eggs and Beans
1x Grilled Salad

NO

40

1x Spicy Quesadillas
1x Stuffed Jalapeños

NO

40

1x Spicy Quesadillas
1x Crunchy TortillWrap

NO

40

1x Spicy Quesadillas
1x Grilled Salad

NO

40

1x Stuffed Jalapeños
1x Crunchy TortillWrap

NO

40

1x Stuffed Jalapeños
1x Grilled Salad

NO

40

1x Crunchy TortillWrap
1x Grilled Salad

NO

40

2x Super Tacos
1x Breakfast Burritos

NO

60

2x Super Tacos
1x Grilled Corn BeMedley

NO

60

2x Super Tacos
1x Easy Eggs and Beans

NO

60

2x Super Tacos
1x Spicy Quesadillas

NO

60

2x Super Tacos
1x Stuffed Jalapeños

NO

60

2x Super Tacos
1x Crunchy TortillWrap

NO

60

2x Super Tacos
1x Grilled Salad

NO

60

2x Breakfast Burritos
1x Grilled Corn BeMedley

NO

60

2x Breakfast Burritos
1x Easy Eggs and Beans

NO

60

2x Breakfast Burritos
1x Spicy Quesadillas

NO

60

2x Breakfast Burritos
1x Stuffed Jalapeños

NO

60

2x Breakfast Burritos
1x Crunchy TortillWrap

NO

60

2x Breakfast Burritos
1x Grilled Salad

NO

60

2x Grilled Corn BeMedley
1x Easy Eggs and Beans

NO

60

2x Grilled Corn BeMedley
1x Spicy Quesadillas

NO

60

2x Grilled Corn BeMedley
1x Stuffed Jalapeños

NO

60

2x Grilled Corn BeMedley
1x Crunchy TortillWrap

NO

60

2x Grilled Corn BeMedley
1x Grilled Salad

NO

60

2x Easy Eggs and Beans
1x Spicy Quesadillas

NO

60

2x Easy Eggs and Beans
1x Stuffed Jalapeños

NO

60

2x Easy Eggs and Beans
1x Crunchy TortillWrap

NO

60

2x Easy Eggs and Beans
1x Grilled Salad

NO

60

2x Spicy Quesadillas
1x Stuffed Jalapeños

NO

60

2x Spicy Quesadillas
1x Crunchy TortillWrap

NO

60

2x Spicy Quesadillas
1x Grilled Salad

NO

60

2x Stuffed Jalapeños
1x Crunchy TortillWrap

NO

60

2x Stuffed Jalapeños
1x Grilled Salad

NO

60

2x Crunchy TortillWrap
1x Grilled Salad

NO

60