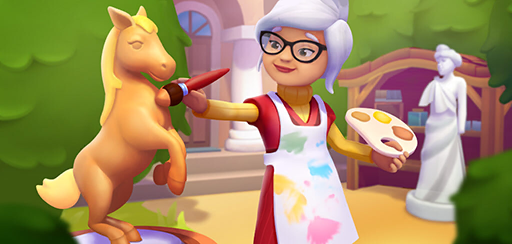 News
Post last updated on 15 May 2022
Museum Renaissance Restoration Order List
Since the order lists are very long, we have separated this page from main info page. To go to main info page, click here.
Shortcuts
Orders
All orders are not in particular sequence.
Orders Table explanation
POINTS: Points you gain by delivering this order.
REWARDS How much Coins will you receive by delivering this order.
Figures such as Points, Rewards may be different between players.
Phase 1 Orders
Items
Points
Rewards
15
20
20
25
35
40
40
50
60
75
90
90
95

1x Porcelain Figurine
1x Solvent

95

1x Porcelain Figurine
1x Omelet

100
110

1x Antique Jug
1x Landscape Painting

120

1x Landscape Painting
1x Antique Jug

120

1x Antique Jug
2x Brown Egg

125
145
190
Phase 2 Orders
Items
Points
Rewards
10
15
20
25
50
60

1x Portrait Painting
1x Landscape Painting

70
80
80
90

1x Antique Jug
1x Brown Egg

95
100

1x Antique Jug
1x Sunflower Oil

105
110

1x Antique Jug
1x Landscape Painting

120

2x Portrait Painting
1x Landscape Painting

120

1x Porcelain Figurine
1x Pancakes

120

1x Antique Jug
2x Brown Egg

125
130
140
145

1x Porcelain Figurine
1x Marble

155
160

1x Porcelain Figurine
2x Pancakes

165

1x Porcelain Figurine
1x Antique Jug

170
175
180
180
190
285
Phase 3 Orders
Items
Points
Rewards
15
45
60
75
80
90
90
95
100
100
100
110
110

1x Landscape Painting
1x Antique Jug

120
130
140
145
155
160

2x Portrait Painting
1x Marble

170

1x Sculpture
1x Brown Egg

175
180

1x Antique Jug
2x Portrait Painting

185
185

1x Vintage Vase
1x Soy Sauce

190
190

1x Vintage Vase
1x Omelet

205

1x Bust
1x Porcelain Figurine

215
235
245

1x Vintage Vase
1x Porcelain Figurine

255

1x Vintage Vase
2x Portrait Painting

275
285

1x Stained Glass
1x Sandwich

285

1x Stained Glass
1x Porcelain Figurine

315
320

2x Porcelain Figurine
1x Vintage Vase

330

1x Stained Glass
2x Pancakes

335

1x Stained Glass
1x Antique Jug

340