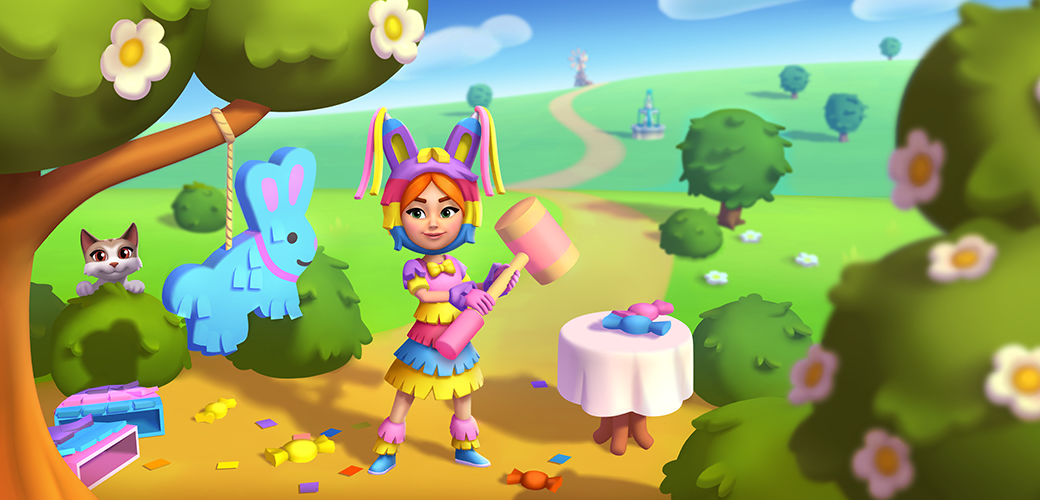 News
Post last updated on 06 April 2023
Piñata Party Time
Check event date below!
Ginny is excited about the ongoing egg hunt on the farm and wants to organize some fun activities for the sweet tooths around.
She's handcrafting bunny pinatas filling them with delicious candies.
So, put on your crafting gloves and help Ginny get the pinatas filled with treats and gifts in time!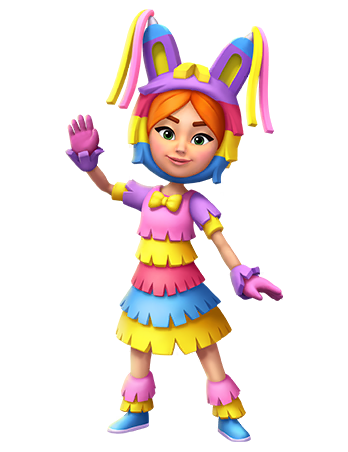 Image of Ginny Pinata - a new Skin for your BBQ Lady, Ginny Glaze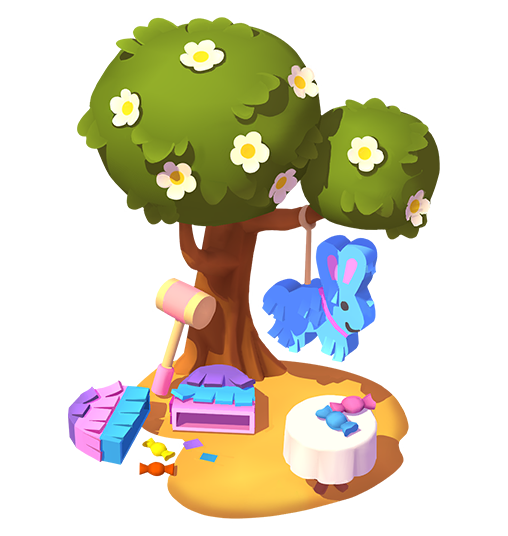 Image of Easter Bunny Pinata - a new Decoration to be won
Shortcuts
Event Date
Event will be running for 7 days starting from either:
10 April 2023 until 17 April 2023 OR
11 April 2023 until 18 April 2023
NOTE: schedule may be subject to change.
You have to be at least Level 10 to receive this event, Ginny needs to be unlocked as a Farm Hand for this quest. And you must be selected by Zynga to participate in this event.
Tasks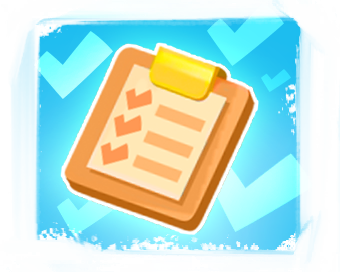 Earn Points by completing Piñata Party Time Quest tasks.
Clear Rubble on your farm (40 points)
Make Desserts for the party (30 points)
Harvest Sugarcane (25 points)
Harvest Carrots (20 points)
Milestones And Rewards
Points Required are different betwen Players according to the player's level.
We only show Points for highest tier (level 51-150).
| Points Required | Rewards | Reward Images |
| --- | --- | --- |
|     1300 | | |
|     3500 | Easter Bunny Pinata (Decoration) | |
|     8600 | | |