News
Farmville 3 - animals received another update on 15 June 2020!
The game has just got updated! Tons of improvements and fixes such as:
WEATHER STATION: Forecast the weather and boost the output from your next harvest CO-OP LEADERBOARDS: Fill in orders and compete against other Co-ops for extra rewards ALL YOUR OWN: Dress up your favorite farmhands in themed outfits, paint your truck, and adopt new farm companions!
More updates below!

Free Gifts
After you've updated your game, please check your mailbox too! You may received gifts from Zynga such as Ruby, Emerald and Gems!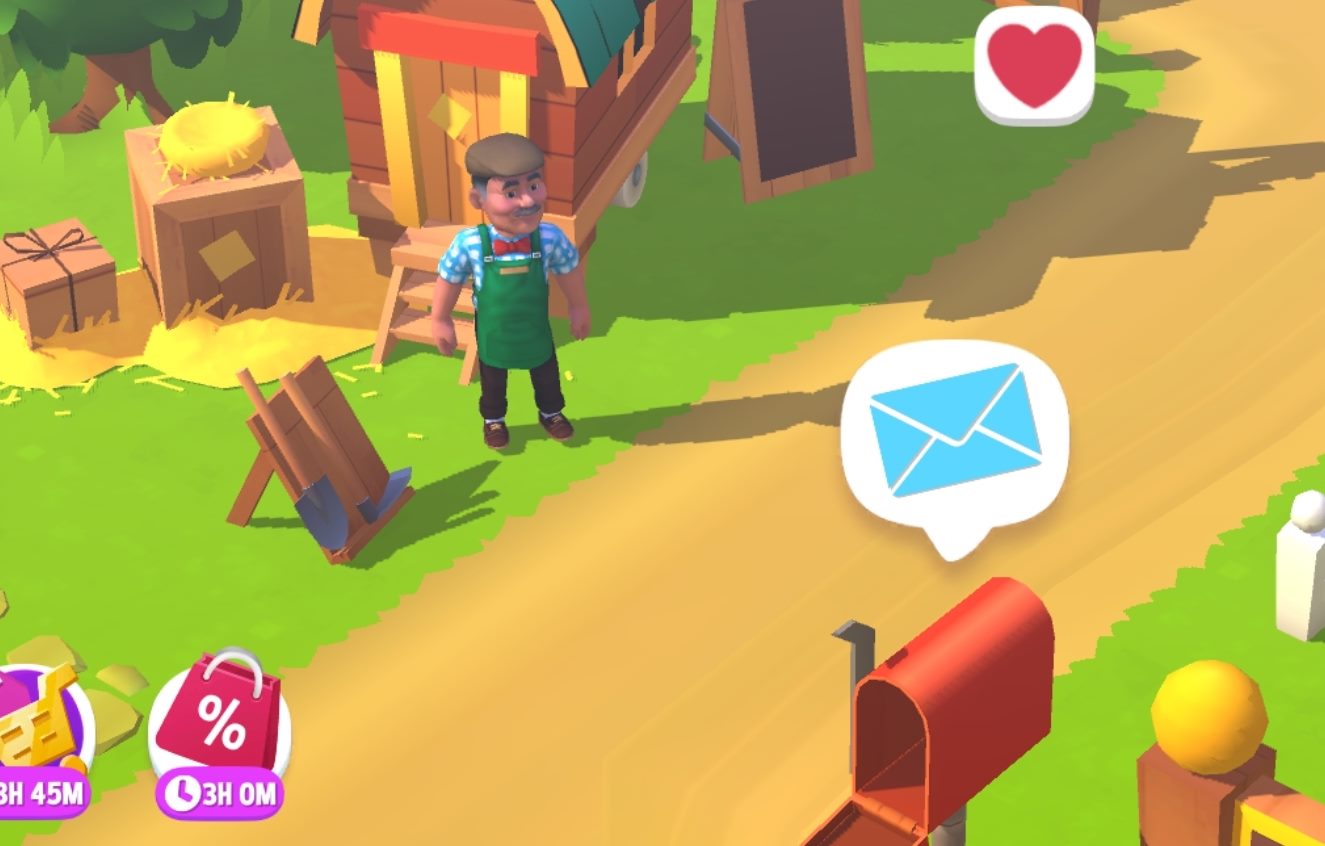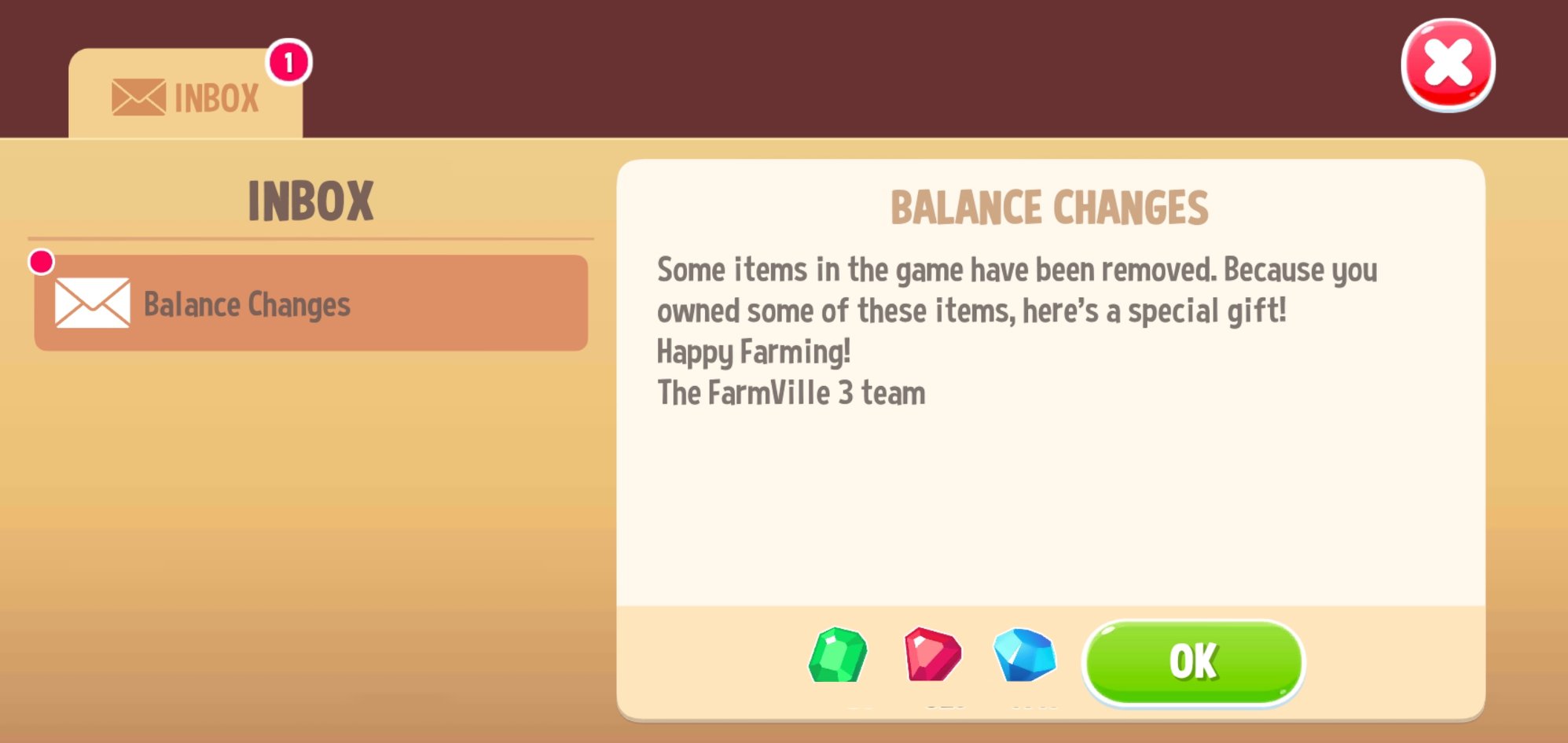 FREE LUNCH!
Ruby (Red gem) and Emerald (Green gem)
There are 2 new currencies in the game. They're called Ruby (Red gem) and Emerald (Green gem) You can earn them from Reward Boxes, or by purchasing them from the Merchant.
They can be used to purchase decorations, customising buildings, and unlocking items and Farmhands.

Removing those floating brushes
Annoyed by those Floating Paint Brush Icons in your farm? You can dismiss them! 🥳
Basically they are notifications to tell you that some items can be upgraded. Follow steps below to remove them:
Just tap on the Brush icon
Tap on all items that has Red Bubble on it. Just tap, don't have to buy the item.
Once all the Red Bubbles gone, the floating icon will gone for good too.
Ranger Station
New building! Used to send our Exotic Animals to do Quests and gain great rewards such as Ruby, Emerald, Item Upgrade Recipe, Dynamites, Building Expansion items, Exotic Animals sticker and so on. Read on how to play it here.