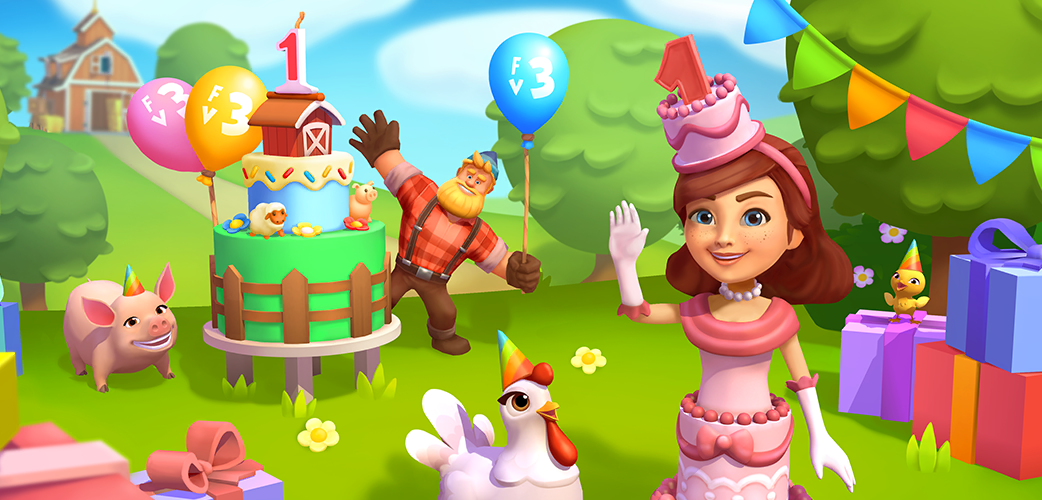 News
Post last updated on 28 October 2022
FarmVille 3 turns 1
Help Marie organize a grand anniversary party!
It will be FarmVille 3's First Anniversary soon. Marie's planning a party but it looks like they will need a little more help!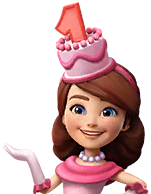 Image of Marie Anniversary - a new Skin for your favorite farmhand Marie Merryweather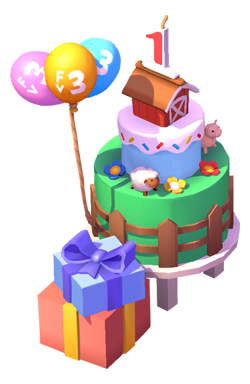 Image of Anniversary Cake Tower - a new Decoration
Shortcuts
Event Date
Event will be running for 7 days starting from either (date NOT CONFIRMED!):
1 November 2022 until 08 November 2022 OR
2 November 2022 until 09 November 2022
NOTE: schedule may be subject to change.
You have to be at least Level 10 to receive this event and you must be selected by Zynga to participate in this event.
Tasks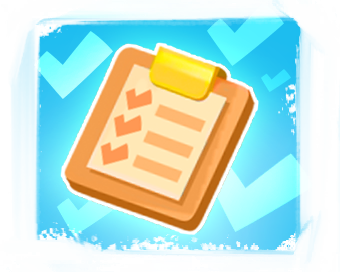 Earn Points by completing FarmVille Anniversary Quest tasks.
Clear Rubble on your farm (40 points)
Make Desserts for the party (30 points)
Make delicious Bakery goodies (25 points)
Complete Order Board Deliveries (20 points)
Milestones And Rewards
Points Required are different betwen Players according to the player's level.
We only show Points for highest tier (level 51-150).
| Points Required | Rewards | Reward Images |
| --- | --- | --- |
|     1300 | Marie Merryweather Sticker | |
|     3500 | Anniversary Cake Tower (Decoration) | |
|     8600 | | |